Personal Injury Claims vs. Bodily Injury
Though personal injury and bodily injury are terms people use interchangeably, they are not synonymous. It is important to know the difference between bodily injury and personal injury, as it can impact the course of your claim. If you choose to file a personal injury lawsuit, it's vital to be aware of the details of personal injury versus bodily injury.
Personal Injury Claims
First, know that personal injury is any physical injury inflicted on an individual's body. Personal injury is also an element of civil law in which the plaintiff is the person injured. Victims who file personal injury lawsuits receive compensation for accidents or wrongdoing on the part of the defendant.
When an accident results in a wrongful death from personal injury, the plaintiff will be the representative of the victim's estate. 
The Different Types of Personal Injury Include:
False arrest, detention or imprisonment.
Malicious prosecution.
The wrongful eviction from, unauthorized and wrongful entry into, or invasion of the right of private occupancy of a dwelling that a person occupies. This could be committed by or on behalf of its owner, landlord or lessor.
Oral, written or electronic publication of material that slanders a person or organization. This material may disparage a person's or organization's goods, products or services.
Oral, written or electronic publication of material that violates a person's right to privacy.
Liability in Personal Injury
Liability comes into play regarding personal injury. For example, if someone is injured in a car accident, they may also be partially at fault for that accident. In fact, if the injured individual is more than 50 percent at fault for an incident, they will not receive compensation for personal injury.
Bodily Injury
Bodily injury is a specific injury that someone causes to an individual's body. Oftentimes, insurance companies use the term bodily injury in criminal cases. Bodily injury may include bodily harm, sickness or disease, and required care. Bodily injury could also comprise loss of services or death that results from an incident.
Furthermore, bodily injury comes with bodily injury insurance. This coverage compensates the injuries of other drivers, passengers, or pedestrians when the insured in an incident is to blame.
Compensation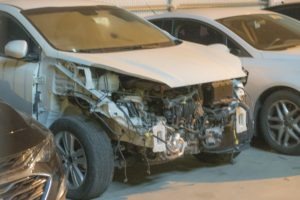 Since bodily injury is more associated with insurance, compensation plays an even bigger role. An individual who has sustained bodily injury receives compensation for several expenses, including lost wages, medical bills, and other long-term costs. Unlike personal injury, bodily injury does not typically include pain and suffering. 
Plus, bodily injury individuals can claim future expenses more easily. When a person has severe bodily injury, which is likely to impact their life negatively in the long term, they may claim future expenses. 
Personal Injury Attorney in Arizona
It can be difficult to know how to approach your claim, whether you've suffered from personal injury or bodily injury. But you don't have to go through this stressful time alone. The auto accident attorneys at ELG want to help you determine your best legal options. Our attorneys will help you file a claim to fight for your fair compensation. Contact our experienced, compassionate Phoenix attorneys today to set up a consultation. Call us at our Phoenix or Mesa Arizona law offices at (623) 877-3600, and learn more about safeguarding your legal rights.