Understanding Your Options When There is an Insurance Liability Denial
There are many reasons why an insurance company will try to deny liability for an Arizona car accident that their customer caused. Insurance companies are not on your side after you have been in an accident. They are not concerned about ensuring your best interests are represented, they are focused only on serving their own interests. They may deny liability for any of the following reasons:
The police report did not state their customer was at-fault for the crash.

You didn't file within the required period of time.

The insurance company no longer covers the individual that hit you because the person hasn't kept their coverage with the insurance company current.

The insurance company believes that your damages were pre-existing and not a result of your accident.
Dealing with insurance companies is frustrating and stressful, and that is the way they like it. By making the process of pursuing compensation difficult for victims, the insurance companies hope that the burdensome process will cause victims to simply give up their efforts. The insurance company wants nothing more than to get out of paying you a settlement.
What Should You Do After the Insurance Company Denies Liability?
Even though your claim was denied, that doesn't automatically mean that you are out of luck when it comes to obtaining compensation. There are some steps you can take to continue forward with your case. 
Get yourself an experienced

Arizona automobile accident attorney

to fight on your behalf. A resourceful and knowledgeable attorney understands the way insurance companies work and knows how to make the case for your compensation. The insurance company has their own lawyers on their side, you have the right to also be supported by effective legal representation.

Your attorney can draft a solid demand letter that will prompt the insurance company to give a detailed explanation with proof as to why your claim was denied. The insurance company may respond in one of two ways. The first is to give you an explanation that you have the right to counter if you don't agree with it. The second would be to offer a settlement.

You may be able to work through the insurance company's appeal process. Your

Arizona serious injury attorney

will take on the challenge of working through arbitration with the insurance company's lawyers to come to an agreement.

Your attorney will advise you regarding if it makes sense for you to file a lawsuit. They will examine your case and let you know if they believe you can win a legal proceeding. Taking your case to court doesn't happen often. There are many reasons why individuals settle outside of court more so than choosing to go to court. Going to court can result in a very long legal battle, the outcome can be unpredictable, and the costs to do so may be higher than the actual value of a fair settlement. However, there are cases when filing a lawsuit is warranted, and your lawyer will know when this is the right action to take.
Do You Need An Arizona Personal Injury Attorney?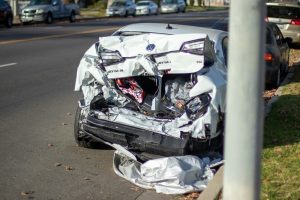 You have two years from the date of your car accident to file a claim according to Arizona's statute of limitations. There is no time to waste when you need to recover the costs associated with your accident. It is simple and easy to call the Phoenix personal injury attorneys at ELG at (623) 877-3600 to schedule your free, no-obligation consultation.