Accident Scene Management Classes For Motorcyclists
There are inherent risks for accidents and injuries when any driver is on the road. For motorcyclists, the risks are much higher for accidents that will result in serious or even fatal injuries. Passenger vehicles and trucks have a more difficult time seeing motorcycle riders on the road because motorcyclists have much smaller vehicles. Additionally, distracted driving is steadily increasing which also contributes to a motorist missing a motorcyclist who may be riding near them.
When in an accident, the majority of motorcyclists in the state of Arizona cannot prevent further injuries for themselves as well as other riders they may be with while they await first responders. Taking and completing a defensive driving class is a good start for motorcycle safety. A defensive driving class is not the only thing a responsible and ultra-safe motorcyclist should do. These defensive driving classes act to help motorcyclists be safer while they are cruising down the highway but they don't provide the training for how to respond after an accident. What can a motorcyclist do to be prepared if an accident occurs?
Take an accident scene management class. If you find yourself or a friend injured after a traffic accident, the skills you learn in an accident scene management class will help you care for any injured parties, including yourself. Immediate aid to injuries can help prevent them from progressing and getting worse. Immediate aid also may save your or another's life during the critical time between the call for medical help and the arrival of that help.
What Does An Accident Management Class Teach Motorcyclists In Arizona?
Taking one of these classes is a proactive way to cover all your bases when you hit the road. You will learn skills including:
The safest and most proper way to take off a full-face helmet for an individual who is unresponsive and not breathing.

How to administer the 

"jaw thrust" method

for opening another party's airways.

Moving an injured party out of a dangerous location while keeping their spine immobilized.

How to handle the accident situation from start to finish via

PACT

(Prevent further injury, Assess the situation, Contact EMS, Treat the injured)

.
This is a terrific class to consider if you are a motorcyclist given the high rate of accidents with serious injuries for riders. It will be a compliment to any other classes you take to assist you with being a safe driver and a prepared driver. This class isn't only motorcyclists. Any emergency services professional, the average driver, even bicyclists can benefit from learning how to react correctly in an emergency. 
Where Can You Find A Motorcycle Accident Lawyer In Arizona?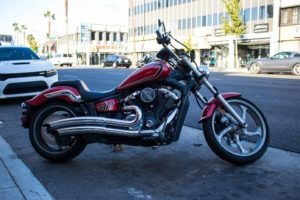 There is a good chance that if you are an avid motorcycle rider that you will encounter some complications on the road related to traffic accidents. If you are involved in an accident that was not your fault and are injured, after you obtain the medical attention you need, contact the Phoenix serious injury attorneys at ELG to help you with a personal injury claim. 
You will need compensation to assist you with your damages while you recover from an accident injury and our team of Phoenix motorcycle accident attorneys will fight aggressively on your behalf to ensure you see a fair settlement. Call the attorneys at ELG today and set up a free consultation. We are here to discuss your accident experience at either our Phoenix or Mesa personal injury law offices at 623-562-3838.