Are Dog Attacks in Arizona a Public Health Concern?
Around the world, dog bites rank as one of the most common non-fatal injuries endured by individuals of all ages. When looking at the statistics, a person, no matter where they live has a 50% chance of sustaining a bite from an animal that is domesticated in their life. Dogs account for the most common animal prone to bite, making up almost 90% of all domesticated bite injuries. Annually, there are 4.5 million people that are bitten by dogs in the United States as reported by the Centers for Disease Control and Prevention (CDC). 
Children are at the highest risk of being bitten by a dog. The nature of a child plays a large role in why they sustain the most injuries. Children can easily startle dogs, go up to dogs they don't know, and approach dogs at inappropriate times such as when they are eating. While they are young and in a home with a dog, children may accidentally pull on a dog hurting them which will cause the dog to respond by biting. These are just a couple of the reasons why children are at risk, and why it is so important to discuss with your children how to safely interact and behave around animals.
Dog Bites In Arizona
During five years from 2008 to 2012, the Arizona Hospital Discharge Data (HDD) analyzed dog bite incidents. What they found included almost 35,000 emergency department visits with close to 2,500 hospitalizations for residents of the state who were bitten by a dog. Hospitalizations for victims of dog bites increased immensely by 139% during this time frame, while emergency room discharges went down by 3.41% in the state.
Children aged 5 to 14 years-of-age accounted for the most emergency department discharges while those in the age range of 45-54 required the most inpatient hospitalizations from dog bites. Caucasian individuals made up the vast majority of dog bite victims. Maricopa County was the hardest hit with over 20,000 cases. 
The majority of injuries that required emergency room visits were to close open wounds in the skin and "subcutaneous tissue of other sites." The next most common procedure was to administer immunization shots such as tetanus. When it came to hospitalization, there were many reasons. These reasons ranged from similar closure of skin from open wounds to drainage of infected wounds, as well as various surgeries for bodily damages.
Have You Been Attacked By A Dog In Arizona And Need Legal Representation?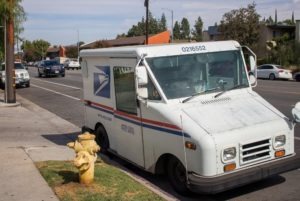 The Arizona dog bite attorneys at ELG will provide you the essential assistance towards collecting damages for your injuries. Attacks by an animal leave both physical and mental scars, especially in young children. The Phoenix serious injury lawyers at ELG understand the challenges that dog bite victims face and we will work to provide you the best legal representation so you can see a fair and full settlement for the trauma you had to endure.
Call us today. Our knowledgeable and resourceful attorneys at ELG are here to speak with you about your accident experience during a free consultation at either our Phoenix or Mesa motorcycle accident injury law offices at 623-562-3838.