Are Women at Higher Risk for Injury in a Car Accident?
Anyone who is involved in a car accident has the potential to sustain injuries, but a study published in the Traffic Injury Prevention Journal reported that women are at higher risk than men to be injured in a car accident. This study isn't alone in its findings, there are multiple other studies whose data shows the same. Volvo's research data is just one of the many sources that support the conclusions published in the journal. Even when wearing a seatbelt, a female who is in an accident where she is hit from the front will suffer greater harm than a man in the same situation. Specifically, women in this situation are 73% more susceptible to injuries than their male counterparts.
If you have been injured in an Arizona car accident, you have legal rights to protect. Your health and wellbeing are extremely important and you deserve to have the means to obtain the medical treatment necessary to help you recover. The Arizona personal injury attorneys at ELG can help you with your personal injury claim and fight on your behalf so that you get the highest amount possible in your settlement.
How Do Car Accident Injuries for Women Compare to Men?
According to the research, women sustain the most damage to their lower extremities in a car accident. While lower-body harm in specific occurs at a much higher rate in women than it does in men, overall injuries are also occurring more often for women. A University of Virginia scientist indicates that there is still much more work to be done to determine what biomechanical factors make women so prone to injury. However, this researcher also stated that the amount of effort to obtain this information is much greater than the resources the National Highway Traffic Safety Administration has to put towards it.
The sample of crash and injury data that the study examined was from a period between 1998 to 2015 and was all police-reported car accidents throughout the country. As far as the injury trends are concerned though, the risk for injuries in general in a car accident has been on the decline. Seatbelt use is particularly notable as a factor that can protect a car occupant from harm in a frontal crash.
Despite several studies echoing the same results where women are consistently shown to be more inclined to be injured in a crash, car manufacturers continue to use male crash test dummies. Using the male form to design cars for safety could be another factor as to why women are at such an elevated risk for injury when they are in a crash. While most of the world's carmakers haven't changed their approach for car safety testing, there are some in Sweeden that are becoming vocal about the inequality with car safety.
Finding an Arizona Car Accident Attorney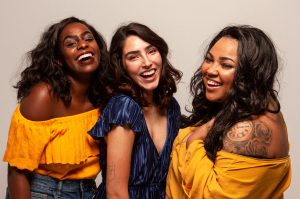 The aftermath of an Arizona injury car accident can be devastating for victims. The Phoenix automobile accident attorneys at ELG understand the far-reaching effects that recovering from injuries can have on a victim and how important it is to obtain the appropriate amount of compensation. Call the Phoenix car accident attorneys at ELG today at (623) 877-3600 to schedule your free consultation.