Are You Required to File a Lawsuit After an Arizona Injury Accident?
After you sustained injuries from a truck or car accident, a slip and fall accident, a drowning accident, if you were bitten by a dog, or if you lost a loved one you could be thinking about filing a claim against the negligent parties. Nobody wants to get into a legal battle and take on the challenges that go along with these types of fights but depending on the nature of your accident and damages, filing a lawsuit might be the right action to take. 
It is important that even if you are just thinking about filing a suit but haven't fully decided on what you want to do that you speak with an Arizona personal injury attorney. When you meet with a Phoenix personal injury attorney you can explain your accident situation and ask all the questions you have about the Arizona personal injury claim process. You can also find out more about if your accident experience warrants a suit. 
When you meet with the Arizona serious injury attorneys at ELG you will have the most strategic and detailed legal counsel that will make sure you understand your options. You can take the information you receive during your free consultation and use it to help you make a decision. Meeting with an Arizona personal injury lawyer at ELG doesn't obligate you to pursue a suit, however, if you decide that you want to move forward your ELG attorney will be there to help you with your claim.
When is it Time to File a Lawsuit after an Arizona Injury Accident?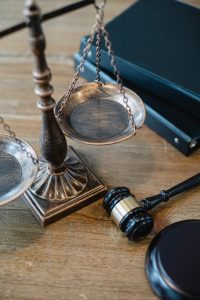 You aren't required by law to file a lawsuit against negligent parties when you have been injured in an accident in Arizona.  Should you move forward and decide to file an Arizona injury lawsuit, you also do not have to work with professional legal counsel. If you are unfamiliar with Arizona injury law though, your best chance at filing a successful claim that will fully cover the costs associated with your damages will be to work with an experienced attorney. An attorney can put a fair value to your claim and advocate relentlessly on your behalf to get what you deserve. The legal process can all be happening while you are recovering from your injuries. 
The statute of limitations to file an Arizona personal injury claim is two years from the date of the accident. This means that the longer you wait to make a move the less time you have to build your case. When you have incurred:
Mounting medical expenses;

If you have had to take days off of work to attend to your injuries;

If you have had to reduce your ability to work and you lost wages;

or if you suffered property damages due to the actions of another negligent party a Phoenix personal injury claim can recoup those costs and more. All reasonable expenses and losses you have had to endure can be included in the amount you are demanding in your suit. 
Speak with an Arizona Personal Injury Attorney
The experienced Phoenix serious injury lawyers at ELG will be able to review your case and assess all the damages you suffered so that you are compensated for everything. To schedule your free consultation with an attorney at ELG call (623) 877-3600.