Arizona Personal Injury Lawsuit Basics
You can never entirely prepare for a personal injury accident to occur. These accidents can happen in the blink of an eye and they could change your life forever. The National Safety Council reported that accident injury has become the number 3 cause of death. While some accidents can be fatal, other times they can cause injuries ranging from minor bruises to life-long debilitating injuries. Life-threatening injuries may come with an excess amount of pain and suffering as well as high medical costs. Often an individual will need extensive physical therapy or multiple surgeries to help fix these injuries.
No matter what type of accident you are involved in, you have the right to fight for compensation to help you cover the costly medical bills or property damages. It is important to understand the basics of filing a personal injury claim in Arizona. Listed below are some important tips to know when dealing with accidents and personal injury claims.
Statute of Limitations
In Arizona, the statute of limitations, or time limit, for filing a personal injury lawsuit is two years. The time limit begins to run once the incident for which suit will be brought has occurred. Therefore, if you are involved in a car accident, you have two years from the date of the accident to file a personal injury case in court. This law was put into place to protect the rights of all of the individuals involved. It allows time for information to be gathered and evaluated to determine if a lawsuit or settlement should be negotiated but also puts a time limit on how long a party will be held liable in a court of law for damages or injuries in an accident. 
Settlement Offers
It can take time to come to a conclusion and receive a settlement offer. Several rounds of negotiations will take place giving time for each party to argue their points of view on who was at fault at the time of the accident. They will also negotiate what type of damages occurred and the injuries sustained during the accident. Once a settlement agreement has been made and accepted, a document will be signed releasing your rights to bringing a lawsuit against the at-fault party upon receipt of said settlement terms. 
If a settlement agreement cannot be reached then the case will proceed to be litigated in court. The victim, or their attorney, will file a personal injury claim. The claim will be reviewed by a judge who will review the evidence provided by both parties and either request additional information or enter a ruling. The judge will determine who is at fault and the amount of compensation due to the victim.  
Finding An Arizona Personal Injury Attorney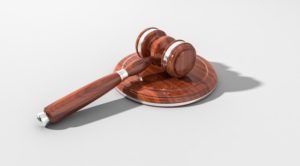 Personal injury accidents can be very overwhelming. There are a lot of legal regulations regarding these accidents and each type of accident has different restrictions. It can be difficult to understand the law, but you don't have to go through this tough time alone. The personal injury attorneys at ELG want to help you understand all of your legal options regarding your accident. We will help you file a legal claim and fight for the maximum amount of compensation for the injuries you sustained.  Set up a consultation today and contact our knowledgeable Phoenix attorneys at ELG. Call us at either Phoenix or Mesa Arizona law offices at (623) 877-3600.