Arizona's Personal Injury Claim Guidelines
Every state has its time frame determined by a court for when an individual can file a civil claim. It is vitally important to your ability to obtain the compensation that you file your claim within this designated time frame. Missing the deadline could mean your claim is thrown out by the courts and not even looked at, leaving you with no options for recourse against those whose negligent actions did you wrong or harmed you.
Arizona is no different, and for personal injury lawsuits in the state, some guidelines and procedures must be followed for you to ensure you see your full legal justice. It can be overwhelming, but that is where the help of a Phoenix personal injury lawyer can make things go much smoother and more efficiently.
Statute of Limitations For Filing A Personal Injury Claims in Arizona
Arizona has various statutes of limitations for the different civil actions that one can take to pursue justice.
General Personal Injury Claim
When another individual's negligent and reckless behavior causes you damage, Arizona gives you a two-year statute of limitations to file a claim. The clock starts on the date that the incident occurred, the only exception to which is the "rule of discovery." This means that if there are injuries that exist from the accident but the victim only realizes them or should have found them after the incident occurred, then the time clock starts from this date instead.
Wrongful Death Claim
Wrongful death is caused by another's negligence and is different from manslaughter or homicide in that, legally, it is dealt with in a civil court, not a criminal one. It, too, comes with a two-year statute of limitations. In the state of Arizona, there are a couple of parties that can file this civil claim on behalf of a descendant, including:
Surviving spouse

Surviving children

Surviving parent or guardian

A personal representative of a personal estate

A personal representative of a spouse, child, parent, or guardian

Parents or legal guardians of children under 18-years-old
Medical Malpractice
When you have been injured by a medical professional's negligence or poor treatment, you may have a valid malpractice claim that you can file to seek compensation. The statute of limitations is two years from the date of the injury.
Product Liability
In Arizona, you have a two-year time frame to file your product liability claim. This claim can be against a variety of parties including the manufacturer of the product, the designer, or the retailer. These claims have a bit of a sticking point. The difference to note is that the claim must come within 12 years after the product was first sold. 
Claims for Children Younger than 18
For younger victims under 18-years-old, those that are mentally incompetent, or mentally impaired, under A.R.S. § 12-821.0, there is more time. Younger children will have until age 18 before the two-year statute kicks in. Those that are mentally unsound will have until they are deemed able through their own cognitive abilities to understand and make rational decisions for the two-year time frame to begin. 
Claims Against the Government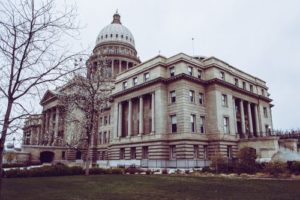 There is far less time when you are filing a claim against one of the state's public institutions. You only have 180 days from the date that the incident transpired to file. There are specific guidelines that are required for this filing, including the facts that prove liability as well as the exact amount you would expect in compensation, in addition to an explanation as to how you came to this amount. It can be highly complex and is a prime reason for obtaining professional legal guidance and help from a knowledgeable Arizona personal injury lawyer.
Contacting An Experienced Phoenix Personal Injury Attorney
There are many pieces to compile and compose a personal injury claim in Arizona. The last thing you'd want is to miss the time frame, to have an incomplete claim, or to make any other mistakes that would put your claim in jeopardy. You will not have to stress about your claim when you have the knowledgeable help of the Arizona serious injury attorney at ELG Law taking care of everything for you.
Have a personal injury claim question or need some help? Contact our team of understanding Phoenix personal injury attorneys today at 623-562-3838.