Bike Sharing and Personal Injuries in Arizona
Transportation sharing programs are taking off everywhere. What has started with car sharing is now working its way into other areas, including scooters and bikes. There are over 25% of Americans who report using some sort of ride-sharing app, and it makes sense. There is no long term commitment and you can have on-demand transportation when you need it. This is an especially nice accommodation to have if you are someone visiting a new city because you can simply decide when you need transportation and when you don't for exploring a new area.
How Does the Phoenix Bike Share Program Work?
In Phoenix, the bike-share program allows for three options: GRID bikes, LIMEbike, and PACE Bikes. Each of these vendors is allowed to provide a maximum of 500 bikes to share with the public. These are the only operations, at this time, that have the permitting required to function in the city. Users may use one of two systems:
Docked systems, which a user has to return their bike to a station that belongs to the vendor

Dockless systems, which give the rider the freedom to leave their bike at any location that is deemed suitable without having to find a specific docking station
The system is pretty simple and most anyone can figure out how to use and benefit from it. However, like any type of business, there are associated risks. When you rent a car you know that there are guidelines and requirements associated with taking the vehicle and the same goes for bikes. When you decide to participate in one of these bike-sharing services, you should make sure you are aware of your legal rights as well as those requirements put forth by the vendor before taking the bike out for a ride.
Understanding Phoenix Bike Share Requirements
The regulations that each bike-sharing program must abide by are those set by the city where they operate. These businesses must apply for a permit and be approved before they can begin offering their services. Part of the requirements includes insurance, security bonds, and appropriate safety measures for all potential users, in addition to abiding by local, state, and federal laws. It is the responsibility of the companies to maintain their fleet to keep them organized as well as safe for the public.
The other part that these sharing companies must do is provide a level of civic engagement, meaning if a business or property owner calls due to an illegally parked bike, the company must respond and alleviate the issue. Vendors that operate these programs have tremendous amounts of responsibility and due to the newness of the programs, they have specific expectations to continue to operate.
Consumer Responsibilities For Bike Sharing
The vendors have much on the stake in this business, and similar to renting a car, the consumer also bears responsibility. The majority of rental agreements you sign include you agreeing that you can only have an opportunity for arbitration, not a jury trial, meaning any dispute you have must be dealt with outside of the courtroom. Some stipulate that any claims must be filed separately not as a part of a class-action suit. In general, these agreements may have differences in their details but they will cover the appropriate use of the equipment, the fees associated with use, as well as liability for your use.
Personal Injury From Bike Sharing in Phoenix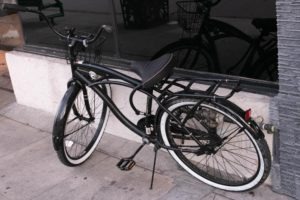 For many, a car insurance policy will also cover the costs associated with injuries when using a bike. It is highly advisable to contact your insurance company and confirm this before you engage in a bike-sharing program to be extra sure that you have this coverage. If another driver causes you injuries it is important to report the accident immediately to ensure you have no issues with either yours or their insurance covering your damages.
As such a new phenomenon, there is still a learning curve. One certain thing is when you sustain injuries from another party's negligence, you have rights that deserve to be protected. Your best defense is to enlist the help of an Arizona personal injury attorney at ELG Law.
Our team of Phoenix bike accident attorneys can help answer all of your questions and guide you through the entire personal injury claim process. We will fight aggressively to on your behalf so you see your full legal justice. Call our team of resourceful Phoenix personal injury attorneys at ELG Law today at 623-562-3838 to discuss your situation.