Can a Long-Term Injury Impact Your Arizona Personal Injury Claim?
The result of Arizona traffic accidents can vary between producing mild, moderate, or severe injuries. The most tragic outcome of an Arizona car accident is when there are fatalities. When you have been in a Phoenix catastrophic accident and you sustained long-term injuries, it isn't just healing that you need to worry about. Chances are you are going to be unable to work for some time which could mean you may lose your job. At the very least, being out for a while could cause you to miss some paychecks for a period of time until you are able to go back to work. If you are able to go back to work, you may not be able to do the same job as you did before and what you can do doesn't pay as much. 
Serious long-term injuries can not only affect the amount of money you have coming in, but it can also result in delinquency with regards to your bills. Especially when extensive medical is treatment necessary including surgeries, therapy, and medications, the costs that your household will accumulate can be massive. If you have decided to pursue an Arizona personal injury claim to recover compensation for your losses, you must make sure that all the immediate and future expenses you will have to pay for are included. It is critically important to the quality of your life that you are able to have a large enough settlement so that you can pay for all the expenses the damages you sustained.
Long-Term Injuries and Arizona Personal Injury Claims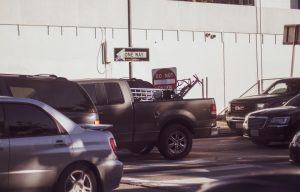 If you were significantly injured after an Arizona automobile accident your Phoenix personal injury claim should include all of the damages that you suffered. Without obtaining sufficient money in your settlement, you will have to shoulder all the extra costs out-of-pocket. Depending on how much these additional costs that weren't covered by your settlement are, you may have to forgo your much-needed treatments because you simply cannot afford them. This is why working with an experienced Phoenix personal injury attorney who knows how to compute a fair settlement amount that will ensure you are properly compensated is necessary.
Some types of long-term injuries include:
Burns

Disfigurement

Scarring

Spinal damage

Head trauma

Paralysis

Loss of limbs

Vision loss

Loss of hearing
Victims who suffered substantial bodily harm are going to naturally require more compensation than a victim who only suffered minor injuries because the money necessary to help them recover is going to be much higher. Additionally, pain and suffering as well as the psychological and emotional toll are also more severe for victims of catastrophic accidents.
Speak with a Phoenix Catastrophic Accident Attorney Today
When you work with the Phoenix serious injury attorneys at ELG you will have the most competent and the highest quality legal representation in the greater Phoenix area. To schedule your free consultation with one of ELG's Spanish-speaking, bilingual attorneys call (623) 877-3600. The attorneys at ELG will not collect any payment for legal services until we win your case.