Can Social Media Reduce Your Settlement Amount?
Social media is a terrific tool for catching up with old friends, seeing what loved ones are up to, and connecting with potential employers. Social media has taken ahold of people young and old across the globe and according to a Pew Research study, more than 60% of adults use at least one of the social media platforms regularly. Some people have even built lucrative businesses using social media. While these individuals are reaping the financial benefits of technology, others could be using social media to damage their finances.
When you have been in an accident and you are injured you have the right to pursue an Arizona personal injury claim for compensation. There are many types of damages that you can include in your claim such as:
Pain and suffering

Medical expenses

Property damage costs

Lost wages
These are just a couple of the potential damages that you can sue a negligent party for. 
How Can Social Media Harm Your Arizona Personal Injury Claim?
The strength of your suit depends on your evidence and documentation. When you are suing another party for damages, you have to prove that their actions were negligent and those actions resulted in an accident where you were injured. If your claim includes assertions that the injuries you endured caused you to experience chronic pain and issues with mobility, posting pictures of a fun weekend with friends engaging in exercise and leisurely activities that are physically laborious aren't going to serve you well. 
Insurance companies will do whatever they can to minimize your injuries and pain. They are going to scrutinize every detail of your accident and your claim to find information that can discredit your suit. They do this so they can reduce the amount of money they have to pay victims or outright deny their claims completely. One of the areas that an insurance company is going to check on will be your social media.
So often when big life events take place, whether good or bad, many individuals will make a note or a post on one or all of their social media accounts. If you are not careful about what you post, it can be misconstrued by an insurance company and turned around to use against you. The best way to be sure that you don't post anything that could jeopardize your case would be just to stay off your social media until your suit has come to a completion. Once you obtain a settlement and your case is closed, you can go back to using your platforms.
Speak with an Arizona Personal Injury Attorney Today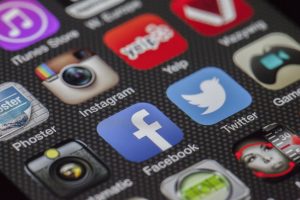 When you have competent and resourceful legal representation, your Arizona personal injury attorney will guide you on what you can do and what not to do to strengthen your claim. Additionally, any questions you have will be answered and you will be kept up to date on all developments throughout the Arizona personal injury claim process. Social media can be fun to use and beneficial, but when it comes to building a strong personal injury case, it is best to exercise caution with the information you make available to the public. 
Don't delay in calling the Phoenix personal injury lawyers when you have been in an Arizona injury accident. The Phoenix serious injury attorneys at ELG are here to speak with you during a free consultation at (623) 877-3600.