Can You File a Claim for a No-Injury Accident in Arizona?
In 2019, there were 129,750 car accidents in Arizona. Of these crashes, 911 were fatal, 36,926 were injury crashes and 91,913 only involved property damage. While many crashes have unfortunate outcomes in terms of death or injury, not every crash results in bodily harm. Some accidents will only end with property damage. 
When you have been in an accident where you were not injured but your car is totaled or sustained severe wreckage, do you have any way to recoup costs associated with those damages? Victims of car accidents that were not their fault who only had property damage can file a claim to obtain compensation to pay for the repairs necessary for their vehicle. 
What to Expect from a Property Damage-Only Claim
In Arizona, the individual or individuals who are deemed responsible for causing your accident will be held to pay for your property damage costs. As an at-fault insurance state, Arizona holds those responsible for car accidents to account for the resulting destruction, and payment normally comes by way of the driver's insurance policy. A helpful piece of documentation towards proving who is at-fault in an accident is the report the responding officer makes. Insurance companies may also do their own investigations to determine fault. 
Every insurance policy varies, but it is required that all drivers in Arizona have a minimum of $15,000 for bodily injury ($30,000 per accident). When the driver who caused the accident is uninsured, you would then work with your own insurance coverage for compensation. Claims that only have property damage and do not have injuries will not render higher compensation awards like seen in those accidents where there were injuries or death. This is because personal injury claims or wrongful death claims can include a variety of different types of compensation such as pain and suffering, medical bills, or loss of consortium, for example. The only money that can be recovered in a no-injury accident are those associated with the cost of repairs or replacement of personal property.
An Arizona no-injury insurance claim will require a professional automobile mechanic to assess the destruction and provide an evaluation of costs. The insurance can cover both the costs of repairs as well as a rental car should one be needed. If the costs are so overwhelming they exceed the value of your car, it will be calculated to be a total loss. When this happens, you can sue for money that equals the value of your car. Should you decide to move forward with repairs even if your car is said to be a total loss you may still be able to recover the difference in what your car was worth before your accident and it's worth after it is repaired. This is known as diminished value (DV). This is so because even with the right repairs, a car will lose a considerable amount of value.
Where to Find a Qualified Pheonix Car Accident Attorney to Help You With Your Claim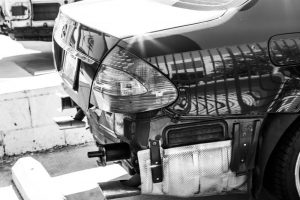 To obtain the highest possible amount for your claim, hiring a Phoenix automobile accident injury attorney is a wise move. No one wants to deal with the aftermath of an accident, even one where there are no injuries. The Arizona serious injury attorneys at ELG can take on the legal battle and ensure you receive a fair amount for your accident situation. Call ELG's Phoenix serious injury attorneys at (623) 877-3600 to schedule a free consultation.