Can You File a Personal Injury Claim After a Workplace Accident in Arizona?
There are risks associated with almost everything we do, including where we work. Some jobs are inherently more risky than other jobs. For instance, an ironworker faces more threat of injury on a daily basis than an accountant. Employers are responsible for ensuring programs are in place that will help reduce risks at work and prevent accidents from happening to their employees.
Even with procedures and systems in place, workplace accidents still happen. The Bureau of Labor Statistics reported that in 2015 there were 2.9 million people who suffered non-fatal injuries at work. The following is a breakdown of the types of injuries that took place that year:
Transportation-related 5.7%

Falls slips and trips  28%

Struck by objects or equipment 24.3%

Exposure to harmful substances or environments 4.7%

Overexertion 34%

Other 3.3%
What Happens When You Are Injured At Work?
The Occupational Safety and Health Act makes it law that employers must maintain a safe working environment for their employees. Through this act, the responsibility for covering medical costs after workplace injuries is that of the employer. If an accident happens on the employer's property while engaging in work, during a break, or even at lunchtime the employers are responsible. Even if an employee is not on-site, such as a traveling salesman, and during the course of their work they are hurt, the employer is still responsible.
Through workers' compensation insurance, you can have your medical costs taken care of. Additionally, you may be able to sue for damages that resulted from your injuries such as:
Injuries caused by defective products and toxic substances.

Injuries from the employer's gross negligence or intentional misconduct.

When your employer does not have workers' compensation insurance.

Injuries caused by third parties.
A qualified and experienced personal injury attorney will examine your situation and determine if you have a valid personal injury claim to pursue.
What Causes Workplace Safety Violations?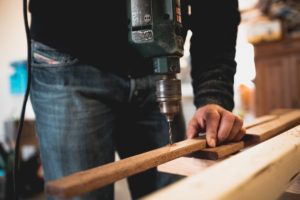 The most common safety violations include:
Lack of risk assessment

Poor training

Lack of permit

Lack of training or certification

Complacency

Poor property maintenance

Trying to finish work too quickly

Unfamiliarity with equipment

Lack of supervision

Lack of accountability
Management can avoid these issues by consulting with safety professionals to develop a plan for when hazards arise. Ensuring that a proper training program is in place for new employees and refresher courses for other employees is important. It is also imperative that supervisors monitor employees to ensure they are following safety procedures at work. Protective equipment should be supplied and employees should be trained on how to properly use it.
After you have been injured in an accident during work, the qualified Arizona serious injury attorneys at ELG will review your experience. We will figure out if there was negligence on the part of your employer which could lead to more compensation for your damages. Our team of bilingual Phoenix attorneys at ELG works hard to provide victims in the state with the best legal representation available. 
Call the lawyers at ELG at today 623-562-3838 to discuss your workplace injury accident during a free consultation at either of our locations in Phoenix and Mesa, Arizona.