Can You File Wrongful Death Claims for COVID-19?
Arizona's COVID-19 fatalities have already exceeded 4,000 deaths and will only continue to rise as we deal with the coronavirus pandemic. In the wake of these losses, more than a few families have been left with tattered holes in their financial and emotional support, especially when a hospital and funeral fees start to compound on one another. For these wounded families, help is available. Beyond other financial remedies, wrongful death claims can be lucrative ways to receive fair compensation for the loss of your loved one; if their infection, and resultant death, was the result of an individual or entity's negligent actions related to COVID-19, you have strong grounds for a claim.
Workplace Negligence and Avoidable Infections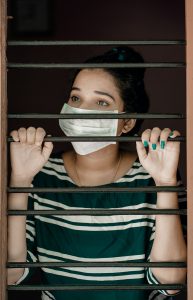 Workplaces have an obligation to protect individuals on their property; failing to do so could constitute a premises liability claim in Arizona. Essential employees (and customers) should be subject to company-specific safety precautions, which should usually follow the CDC's guidelines at a minimum. If a loved one passed away due to COVID-19, and their infection can be partly or fully traced to unsafe workplace practices (such as lack of education, lack of face-mask/ social distancing policies, neglecting to enforce stay-at-home sick policies, not disinfecting surfaces frequently, or otherwise cultivating an unsafe environment), then you'll likely have grounds for a wrongful death claim.
Similarly, a recent executive order by Arizona's Office of the Governor mandated screening and disinfection policies in nursing homes, assisted living facilities, and other medically vulnerable institutions; as such, any COVID-19 infection slipping through the cracks during medical care is grounds for medical malpractice and/ or negligence. These locations are subject to higher standards than those imposed on traditional workplaces, so you should never let unsafe practices slide, especially if they've hurt you and your loved ones with a lethal infection.
Secondary Accidents from COVID-19 Impairment
At times, your wrongful death claim might not even be caused by COVID-19 infection directly; someone else suffering from the symptoms of coronavirus could act negligently, killing the decedent in the process (especially in the context of Arizona accidents caused by COVID-19). Not knowing about the symptoms of coronavirus is no excuse; the current sociopolitical scope of the pandemic means that a baseline knowledge of the dangers of COVID-19 is to be expected of reasonable defendants, so if the cognitive impairments caused by their infection are in turn to blame for your loved one's death, you can likely hold them accountable for failing to take extra precautions.
Proving a Wrongful Death Claim in Arizona
The hardest part about filing for a COVID-19 related wrongful death claim is undoubtedly proving that a specific source is responsible. For example, if an individual caught COVID-19 at work, didn't have any symptoms for a week, and then died a month later, the distance and time alone would make it challenging to conclusively prove that their death was not only a result of workplace COVID-19 contraction but also that the workplace was negligent and therefore responsible.
However, that doesn't mean that proving liability is impossible, especially with the help of ELG's Phoenix wrongful death attorneys. A legal professional can use their resources and experience to build a strong case on your behalf, ensuring that negligent parties don't go unpunished for their hand in infecting a decedent. Schedule a free consultation today by calling us at (623) 877-3600, and learn more about how wrongful death claims and COVID-19 are linked to one another.