Can You Sue an Arizona Property Owner If You Were Injured on Their Property?
Property owners and those who are responsible for managing a property must reasonably maintain their property so that it is safe for others who may set foot on it. When there are hazards on a property from poor maintenance or another dangerous condition the property owner must fix the issue and warn anyone who may enter their property about the problem. If the manager or owner knows about the hazard and doesn't address it or put up a warning, and someone who is lawfully on the property is injured because of that inaction, the property owner can be sued.
Slip and fall happen every day in the United States and while some lead to bumps and bruises others can result in substantial injuries with far-reaching negative effects for the victim. The National Floor Safety Institute (NFSI) estimates that there are more than 8 million hospital emergency room visits each year because of falls. Falls make up 21.3% of all emergency room visits in the country and there are over 1 million emergency room visits for injuries as a result of slip and fall accidents. Approximately 12% of all fall accidents are slip and fall injury accidents.
What Are The Responsibilities Of Arizona Property Owners?
Any dangerous condition on a property must be handled by owners and managers. There are two environments that can be hazardous for legal entrants including a property that is inherently dangerous with permanent issues and one that is generally safe but every now and then a treacherous issue arises. Properties that are by their nature, dangerous overall, should have any perils that can be fixed taken care of. For other conditions that present a risk that can not easily be fixed these areas should be equipped with a clear warning.
If a property faces random unsafe conditions such as a spill leading to a slippery floor, a broken light making for poor visibility, or a broken banister on a stairwell the owner or manager of the property must swiftly work to eliminate the issue and repair the problem. If the owner or manager is unable to resolve the dangerous condition quickly, they must try to keep the public away from the area until they can correct the issue.
When it comes to Arizona personal injury lawsuits which result from accidents on unsafe properties there are many moving parts that must be proven in order to be successful. Depending on the situation, a property owner can argue that the injured individual was not on their property legally. A person trespassing will have a much harder time filing a suit when they are injured.
How Can You Obtain Compensation After An Arizona Premise Liability Accident?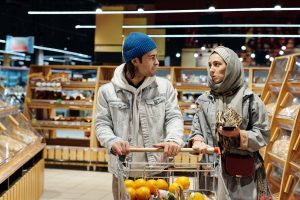 It is important to speak with an Arizona premise liability attorney after you have sustained injuries on another entity's property. The experienced Phoenix slip and fall attorneys at ELG know what is necessary to build a strong claim and win the compensation you deserve to help you pay for your medical treatment and recover the costs for the damages you incurred as a result of your accident. 
You have two years from the date of your accident to file a suit in the state of Arizona. For this reason, it is important not to delay in contacting the bilingual Spanish-speaking Phoenix personal injury attorneys at ELG today at (623) 877-3600 to schedule your free consultation.