Car Accidents at Dawn and Dusk
Driving in the early hours of the morning or late hours of the night can be incredibly dangerous. It is important for individuals to always be aware and alert when they are driving during these hours. You might trust yourself, but you never know who is driving around you. If you are extra alert during this time of day, you could lower your chances of being involved in an accident. These types of accidents could lead to serious life-threatening injuries because of the lowered visibility of driving in the dark. Listed below are some helpful tips to keep in mind the next time you are diving at dawn or duck. These can help you lower your risk of being involved in an automobile accident.   
Helpful Tips On Driving At Dusk And Dawn
There are a few reasons why driving at dawn and dusk are some of the most dangerous times to drive. This type of driving is different than driving in complete darkness. The contrast between the light sky and the dark road could make it difficult for the driver's eyes to properly adjust. When the sun rises or sets, it can create a glare making it very difficult to see the road. As the sun rises or sets, the positions continue to change creating more difficulties for drivers to adjust. When the sun is beaming so bright, it can make you lose your vision depending on the angle of the sun. It is very difficult to block out during these stages. 
Other factors that can make it more difficult to drive at dawn or dusk is if drivers are distracted or driving drowsy. These times of day are early in the morning or late at night so there is great potential for drivers to be tired. The National Highway Traffic Safety Administration reported about 100,000 car accidents are linked to drowsy driving each year. These accidents are very dangerous because drivers' awareness and reaction time are lower the more drowsy they are, according to the National Safety Council. Listed below are some helpful driving tips to keep in mind when you are driving at dawn or dusk:
Make sure your headlights are cleaned off so you can see better and cars can see you better.

Your headlights should be turned on to help you see farther down the road.

Wearing sunglasses or using our sun visor can help block out the sun and reduce the glare at dawn and dusk.

Drive slower and more cautious during this time of day.

Be on the lookout for drivers who may be drowsy. If you become too tired to drive, make sure you get off the road.
The next time you are driving at dawn or dusk, think about these helpful tips. The more you are aware during these situations the better. 
Finding An Arizona Automobile Accident Attorney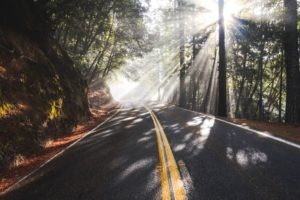 Automobile accidents can be a very stressful experience. It can be difficult to determine how to get legal personnel involved. The auto accident attorneys at ELG will stand by your side every step of the way and help you better understand all of the legal aspects regarding your accident. We will evaluate your accident and counsel you on the best options for your situation. We want to help you recover the maximum amount of compensation. Contact our highly trained  Phoenix attorneys at ELG to set up a consultation. Call us today at either Phoenix or Mesa Arizona law offices at (623) 877-3600.