Costs Associated With Arizona Car Crashes
When car accidents occur, they often lead to very expensive medical and repair costs. These car accident situations are very common as more than 2.5 million drivers were treated in emergency departments due to car accidents in 2015 alone. Whether these costs involve medical bills, property damage, or lost wages it all can add up very quickly. Additionally, it does not matter who the at-fault party is, these costs will continue to add up. This is why it is important to file a legal claim following an accident. If you want to get compensation for the injuries you sustained and the property damage that occurred, you need to file a claim. An attorney at ELG can help you file a legal claim so you can receive the maximum amount of compensation. There are certain rules and regulations regarding filing a legal claim so it is best to consult with an experienced attorney.
Medical Costs Related To Car Accidents
If you sustained injuries in a car accident, you often will need medical attention. Depending on the severity of the accident and the injuries, surgery might even be necessary. These costs will add up very quickly. If an injured victim does need surgery, there will be the costs of the surgery, the hospital costs, and the rehabilitation costs following the surgery. Additionally, this surgery could prevent an individual from working. This means their medical bills continue to pile up while they are losing pay because they can't work. These are all valid reasons why it is important to file a legal claim. These costs will add up quickly and it will be difficult to pay them off. 
Property Damage Repair Cost And Lost Wages
Medical costs are not the only thing that affects an individual after a car accident. Their car might have experienced damage as well. It will cost money to repair their car. These property damage expenses can be very expensive too. Every insurance policy is different so it is important to communicate with your insurance company about what occurred during the accident. You will want to file a claim to get compensation for your property damage. The amount of money you receive is dependent on your accident, but the average auto liability claim for property damage is around $3,500. 
Along with property damage costs, an individual could experience lost income expenses from not being able to work. If an individual cannot go to work, this means no income. This can be incredibly stressful for all individuals involved because they are trying to recover from their injuries, pay medical costs, pay for their car repairs, and not receive any income from their job. This is a very overwhelming situation.  The bills only continue to pile up, so it is important to file a legal claim against the at-fault party so you can receive compensation for your injuries and property damage. 
Finding An Arizona Automobile Accident Attorney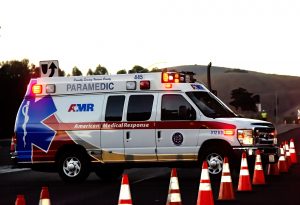 It can be a very stressful and time-consuming process to file a legal claim. Many different restrictions can make it difficult to understand. The auto accident attorneys at ELG  are here to help you. We will evaluation your accident and consult with you to determine the best legal claim to file. We want to help you fight for the compensation you are entitled to. We work hard to ensure our clients are satisfied with their settlements. Set up a consultation with our team of experienced Phoenix attorneys to explore all of your legal options. Call us today at either Phoenix or Mesa Arizona law offices at (623) 877-3600.