Dangers Drivers Face on Arizona Roads
There are many hazards for drivers that can lead to accidents. Driver error and misjudgment is said to account for 95% of all accidents. In a country that has more than 135 million cars on the roads, statistically, it makes sense that car accidents will be more prevalent with such a high volume of drivers. This is true, of course, because our nation reports more than 6 million accidents per year and unfortunately, a large majority of these crashes are injury accidents. 
Arizona is no stranger to car accident tragedies. In Arizona, there were approximately 2.77 people killed in fatal crashes each day in 2018, and 146 people were injured as reported by the Arizona Department of Transportation. Over 72% of accidents happened during the day. Children under the age of 15 accounted for 32 fatalities that year and 3,134 injuries from crashes.
What Hazards Do Drivers In Arizona Face On The Roads?
Arizona drivers face the same hazards as drivers in other states which can lead to accidents including:
Distracted drivers

Reckless drivers

Inebriated drivers

Drowsy drivers

Drivers who speed

Roadway construction defects

Inclement weather

Improper coning off of construction zones
In addition to these potential obstacles, drivers in Arizona also face unpredictable dust storms which cloud the air and make visibility very low for drivers. Dust storms can be the cause of significant issues for drivers in the state as they can be miles long and thousands of feet high. 
It isn't just dust storms that are of concern for drivers in Arizona. The heat can also lead to car accidents. Studies relating increased heat with a human performance show that with respect to driving, as the heat rises driver performance falls. So how can Arizonians avoid accidents when they are driving? Here are some tips to stay safe on the roads:
Never drive if you are sleepy or exhausted. If you find yourself feeling tired while you are driving you should pull off and find a place to rest.

If you can, try not to drive between noon and 2:00 p.m. This is the hottest time of the day and it will be the most taxing on your senses.

Stay hydrated. Keep water on you at all times so you can wet your whistle throughout the day.
Where Can You Find An Arizona Serious Injury Law Firm?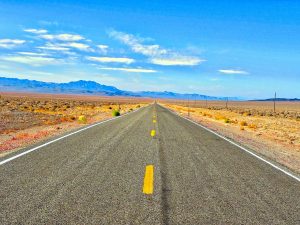 If you suffered injuries or if you lost a loved one in an Arizona car accident, you need legal representation. The Arizona automobile accident injury attorneys at ELG will review the details of your case and provide you with your options to move forward to pursue compensation. Our Phoenix serious injury attorneys care about victims in our community and we will help those who suffered injuries or lost a loved one in an accident see their full legal justice. 
It only takes a small amount of time for the consultation, and we never accept any payment for our services unless we win your case. Schedule your free consultation today with one of our bilingual Spanish-speaking Phoenix personal injury attorneys at ELG today at (623) 877-3600.