Dangers of Distracted Driving and Young Children in the Car
Distracted driving is a dangerous growing phenomenon that is becoming a leading cause of all accidents around the globe. Experts say that they expect this hazard only to become worse over time. State governments have tried to combat this unsafe driving practice through passing laws that aim to prohibit it such as hands-free laws that outlaw the use of cell phones while driving. Driving while using a cell phone is hardly the only way that a driver becomes distracted on the road. Rowdy kids in the car, fiddling with the stereo or GPS, putting on makeup, eating and drinking are all contributing factors.
Distracting Passengers
Whether you are a teenager with boisterous friends in the car or a parent with fighting children, these extra passengers can be a huge distraction while driving. There was a study from Monash University in 2013 which showed how the dangers of these active passengers can affect drivers. Children in the vehicle can take the driver's eyes off the road for approximately three minutes for every 16-minute trip taken.
One of the reasons it is speculated children cause such a distraction is the need to turn around to see them or use rear-view mirrors. Comparing this to front passengers, the results were much different, leading researchers to believe that the position in a car was a major contributing factor.
Safe Driving Practices with Kids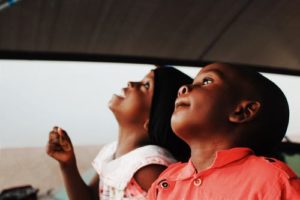 It may be hard to completely keep your eyes directly in front of you and on the road when you have little ones behind you, even when they are napping. So try to incorporate these tips to help ensure you are the safest you can be with your precious cargo while driving:
Prepare the car with easy to obtain snacks, toys, drinks, blankets, and other accessories to minimize rooting around looking for them

Have car rules that are enforced every time you get into the car, even for short trips, so that children know what acceptable behavior is

Keep your eyes on the road and off of your gadgets and devices

because not only do these items distract you and make you an unsafe as a driver, but they instill unsafe driving practices in little eyes who are watching everything you are doing (these youngsters may mimic you when they are old enough to drive themselves)

If you experience difficulties or any issues, it is safer and a better idea to pull over to a safe location and get things resolved rather than trying to do it while you are supposed to be paying attention to the road
Car Accident Attorneys in Phoenix
No matter how focused and safe you are, that doesn't make others on the roads safe drivers. These other drivers can cause serious harm to you and your passengers during any trip. In many circumstances, you will be unequipped to do anything to stop accidents from occurring at the hands of other negligent drivers. When you or a loved one has been injured in a car accident that was not your fault, you need resourceful and knowledgable legal representation from ELG Law. Our team of Arizona car accident attorneys at ELG Law will answer all of your questions and fight aggressively for your rights and for you to see your highest amount of compensation. Call either our Phoenix or Mesa, Arizona law offices at 623-562-3838 to discuss your experience with one of our effective Phoenix personal injury attorneys today.