Did the Pandemic Cause Traffic Accidents to Increase?
The year 2020 was definitely one that will go down in the history books as unprecedented in so many ways. What is in store for 2021 is still yet to be seen but while we reflect on everything that took place in 2020 we can also look at the raw data to get a better understanding of how pandemic conditions affect human nature and life. 
As the pandemic raged on, governments across the country and the globe responded by enacting shutdowns. This resulted in the majority of the population staying inside and not leaving their homes unless they had necessary and important tasks to do such as going to the doctor, traveling to and from work, or making a quick trip to the store. Because of the reduced amount of activity that was going on in 2020, there was much less traffic on the roads. While this may seem to be a good thing in terms of road safety, in fact, the opposite is true. Accidents actually spiked during 2020.
If you or someone you love was in an Arizona traffic accident and injuries resulted, contact the Arizona personal injury attorneys at ELG for help with an Arizona personal injury claim. When you file an Arizona personal injury claim you will be pursuing compensation for the damages that you had to endure. You are well within your rights to do so when a negligent party inflicted harm upon you. The Spanish-speaking, bilingual Phoenix personal injury attorneys at ELG will analyze your claim during a free consultation and advise you of your options for obtaining the most compensation.
Why Did the Pandemic Cause More Traffic Accidents?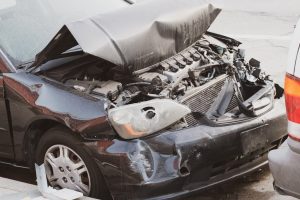 It would certainly seem counterintuitive that when there are fewer cars on the road the number of accidents would be on the rise. That is what the data shows, though. Even though many fewer cars were traveling about on the roads, there was a significant increase in accidents. The thought is that when drivers saw less crowded roads they believed that their risk for accidents was decreased. Because of this, they were more likely to engage in unsafe driving behaviors like speeding and distracted driving.
In 2020 even though Americans drove 16% less than they did the year prior in 2019, speeding increased by 12%, and distracted driving incidents increased by 9%. As such, traffic accidents were up by 10%. Also, the need for emergency vehicles being dispatched to traffic accidents was also up by 8%. This would indicate that the number of accidents that happened in 2020 was also more serious than the year before and resulted in serious bodily harm for those who were involved.
Meet with a Qualified Arizona Personal Injury Attorney Today
If a negligent driver caused you harm, connect with the Arizona serious injury attorneys at ELG by calling (623) 877-3600 to schedule your free consultation. You deserve to be compensated for the destruction that you had to endure. Consultations at ELG are always free and they don't take long. ELG offers remote intake and Spanish-speaking, bilingual attorneys.