Do Car Accidents Need To Be Reported To The Police?
If you are involved in a car accident, you should always call the local police department first. Most states require you to call law enforcement when the car accident involves injuries or causes vehicle damage. When the police arrive at the scene, they will protect the accident scene, investigate the entire accident, and call for emergency medical care if it's needed. A police officer will also prepare a police report that explains details about the vehicle accident. Always ask a police officer for the police report because it is a critical document when filing a legal claim. 
When To Notify The Police 
The state law of Arizona (A.R.S. § 28-663) requires drivers to partake in three steps after a vehicle accident occurs.  
Step one: Individuals involved in an accident must call 911. Anyone who was injured in the collision needs to seek medical attention immediately.
Step two: It is crucial to exchange your name, address, contact information, insurance information, and vehicle registration with the other driver. 
Step three: If the other driver requests to see your license, you have to show them. 
If any injuries occur during the accident, you are required by the Arizona law to report the accident to law enforcement. It is mandatory to report all injuries sustained. You may report the accident to the local police department, the closest highway patrol outpost, or the county sheriff's office. If you don't have access to those numbers, contact 911 and explain the severity of the injuries from the accident. The operator will be able to call law enforcement so you can receive assistance. 
Fender-Bender With No Injuries
If you are involved in a minor accident you should still call the police. The police officer will always help you sort things out and document what happened so you have proof in case you need it in the future to file a claim. The police will come to assess the entire accident and then document what happened at the time of the accident. 
Calling The Police For Property Damage
It is crucial to call the police after an accident so they can document what happened. If you don't have a police report, the other driver might deny the entire accident, which makes it very difficult to file a legal claim. This also will affect your ability to receive compensation. The police report will highlight details such as point of contact, location, and the size of dents and scratches. All of this information will help determine who was at fault. 
Finding An Arizona Car Accident Attorney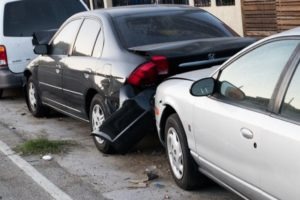 Car accidents can be very overwhelming and cause a great deal of confusion in someone's life. If you or a loved one has suffered injuries due to the negligent actions of another vehicle driver, consult with a car accident attorney to explore all of your legal options. Our highly trained team of Phoenix attorneys at ELG wants to fight for your legal rights and help you recover the maximum amount of compensation. Call us today at (623) 877-3600 to find out how our car accident attorneys at ELG can assist you at either Phoenix or Mesa Arizona law offices.