Do Liability Waivers Stop You From Obtaining Compensation After an Accident?
Many activities require you to sign a liability waiver. Gyms, climbing walls, sky diving, parasailing, even kayaking will require that you sign your name on the dotted line before you will be allowed to engage. It makes sense that various businesses have their customers sign waivers because in some industries the risk for injuries or death is much higher than others. 
A company providing services that have a high risk of liability will want to ensure that they are protected from injuries or death that their customers could experience. The liability waiver you sign warns you of the dangers you face by participating in the activity and it aims to release the company from the legal and financial burdens that could result from a potential accident you have. But what happens when your injuries are not from anything you did but are caused by the owner of the business's negligence? Does this mean you are unable to pursue compensation because of the wavier you signed?
What Should You Do if You Signed a Liability Waiver But Were Injured at a Business?
It isn't uncommon for people to just easily sign these waivers without taking any time to read them and understand what they are agreeing to. Most waivers are strongly written to make certain that you assume all the risks even those that you don't know to exist. They also confirm that any harm or injuries sustained by the participant, even if due to the organization's negligence will not be legally pursued. It would seem clear that there is nothing you can do if you sustained harm engaging in a service where you signed a liability claim.
Signing a liability claim doesn't stop you from pursuing a suit to recover costs associated with your damages. There is no question, the waiver will be used in the defense against you and it will make it very difficult to obtain compensation. Waivers, however, do not make an individual's ability to file a suit and obtain compensation impossible. Ultimately the courts have the final say in if you can recoup costs associated with your accident injuries.
In Arizona, under the state's constitution, a jury has the power to determine the assumption of risk. There are three main questions a court will examine to make a decision regarding if the participant "intentionally relinquish a known right" strengthening the waiver and making it viable:
Was the language used in the document clear, easy to understand, and not obscure or vague?

Were you injured as a result of a reasonable action that the waiver was written to protect the company from?

Did the waiver infringe on public policy?
Finding A Qualified Arizona Personal Injury Attorney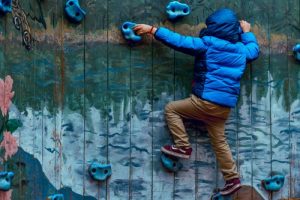 Building a case against a company you signed a waiver with has many moving parts and requires extreme attention to detail. It takes experience and professional comprehension of the many challenging aspects that are involved making it critically important that you meet with an Arizona serious injury attorney to review your case. The Phoenix personal injury attorneys at ELG specialize in personal injury cases and we can help you with yours.
Call the bilingual, Spanish-speaking attorneys at ELG today at (623) 877-3600 to schedule your free consultation at either of our locations in Phoenix and Mesa, Arizona.