Do You Have a Valid Personal Injury Claim in Arizona
It is common for an individual who has been injured in an accident to wonder if their situation warrants a personal injury claim that requires legal representation. Those who have been injured in an accident that was not their fault will often defer to the insurance company of the party who caused the injury to handle the outcome. They may provide some financial relief for the costs associated with injuries, including medical treatment and potentially property damages, but it will often be at an amount that is far less than what is deserved by the victim.
Insurance companies want to minimize their payouts as much as possible, so they will look at any way to reduce compensation for victims as much as they can. This is why obtaining legal representation for your personal injury claim is so important. A skillful and experienced personal injury lawyer in Arizona knows how to deal with the insurance companies, how to guide you as to what will help your claim the most, and how to calculate the full compensation that is required for all the various situations victims have endured.
Types of Personal Injuries
There are a number of circumstances that can lead to a personal injury claim. When an individual either intentionally or negligently causes injuries to another individual, there is a good chance a personal injury claim is warranted.
Car accidents are some of the most common personal injury claims. In the United States, there are approximately six million car accidents each and every year, with three million of these accidents resulting in injuries. Negligent actions on the road that can cause car accidents to include driving while intoxicated, distracted driving, and speeding, to name some of the most common.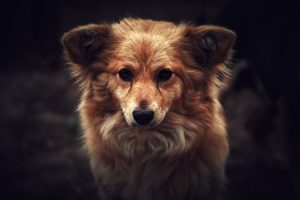 Dog bites happen more often than one may think and these types of situations often will warrant a personal injury claim. In Arizona, a dog owner can be liable for injuries their pets cause to other parties. Arizona doesn't just enforce liability strictly with owners only; if another individual is in charge of caring for a pet and that pet attacks or bites someone, the person who is caring for the pet can be responsible. If you have been bitten by a dog you need to seek medical attention to ensure that you heal properly, then you need the assistance of a Phoenix dog bite attorney to help you manage your claim.
Miscellaneous accidents can happen anywhere. Pedestrian accidents, accidents involving motorcycles or bikes, and even slip-and-falls can all require the need for legal counsel and representation. When you have been injured, don't waste any time contemplating if you have a viable personal injury claim, and certainly don't speak to the insurance companies if they reach out to you. Anything you say to an insurance company has the ability to compromise your personal injury claim. Instead, reach out to a skillful Arizona personal injury lawyer from ELG ACCIDENT ATTORNEYS, PLLC for guidance.
Personal Injury Cases
When you contact a personal injury attorney, they will quickly be able to establish if you have a claim, as well as how strong your case is. Remember: any type of injury, whether it be physical, mental, or emotional, can be grounds for damages. Specifically, if you have strong evidence that supports your damages were the result of another's negligent or careless actions, it is highly likely that your claim is valid.
Personal Injury Attorneys in Arizona
Don't feel overwhelmed or intimidated if you are thinking about looking for a personal injury attorney for the first time. You have rights and you deserve your full legal justice. The bilingual lawyers at ELG ACCIDENT ATTORNEYS, PLLC are here to help you and answer your questions. Do not hesitate to call us at either our Phoenix or Mesa Arizona law offices at 623-562-3838, and discuss your experience with one of our effective attorneys.