Do You Have the Right to File a Claim After an Arizona Car Accident?
There is a wide range of emotions that come after a car accident. Shock, pain, uncertainty, and feeling distressed are just some of the ways you may feel if you have been hit and injured by another driver. As you assess your property damages and your injuries, it is understandable to become overwhelmed with everything that you have to manage including the financial strain while you try to pay for everything. 
You're likely to be having many thoughts about how to proceed. After an accident, what happens is mostly the same across the board. If the accident is large enough, a police officer comes to the accident scene to make a report. Depending on how clear-cut the cause of the accident was, the officer may or may not do an investigation. Insurance companies will be contacted, claims filed, and at some point, a settlement will be offered and either paid out or denied.
How do you get a fair settlement for an accident you believe was not your fault? You can take your chances of working directly with the insurance company alone, but if you do this you must be savvy. The insurance company will employ tactics designed to undercut your settlement or to get out of paying you altogether. The other option is to connect with an attorney and have a legal professional manage the legal battles, paperwork, meeting filing deadlines, and aggressive negotiation or litigation with the insurance companies. It is not uncommon for victims of car accidents to be unsure if their accident warrants pursuing a personal injury claim. If you are questioning how you should proceed after an Arizona car accident where you were injured, speaking with an Arizona car accident attorney is a wise move. 
What Should You Know About Pursuing An Arizona Personal Injury Claim?
The first thing to know is that if you were in an accident you believe was not your fault, and you were injured and/or sustained property damages as a result of the crash, you have the right to seek compensation for your damages. You can obtain compensation through the personal injury claim process. Working with a lawyer improves your ability to win your personal injury claim and obtain the most compensation possible to help you pay for your damages.
Next, when you have been the victim of an accident and you believe the other party was at fault, don't tell anyone who you believe is liable especially the other party. When the police arrive at the accident scene, give as much detail as you can but only stick to the facts about what happened. Don't tell them who you think is liable. Wait until you meet with your Phoenix serious injury attorney to talk about your thoughts on who was responsible and while you discuss all the information regarding how the crash took place.
Where Can You Find An Arizona Serious Injury Law Firm?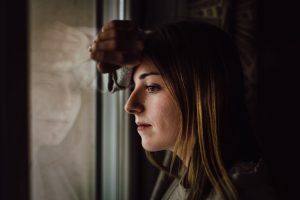 When you or a loved one is injured in a crash that you believe was not your fault, it is a reasonable and sensible course of action to connect with an Arizona car accident attorney. The Spanish-speaking, bilingual Phoenix personal injury attorneys at ELG welcome you to speak with us about your accident experience. The initial consultation does not take long and is completely free. We only get paid when we win your case. Call ELG today to schedule your free consultation at (623) 877-3600.