Does it Take a Long Time to Get an Arizona Wrongful Death Settlement Check?
The last thing that anyone who lost a loved one in an accident wants to do is worry about how they will pay for the costs of final expenses, keep current with their bills especially if the deceased was an integral part of a home's finances, recuperating costs from property damages, not to mention the loss of the valuable relationship that a victim once had with the deceased. When grieving loved ones work with an experienced Phoenix wrongful death attorney, they will at the very least not have to worry about building their claim and litigating their case so that they can obtain the financial compensation they so desperately need. The Phoenix wrongful death attorneys at ELG understand the unique challenges that victims of Arizona wrongful death cases face and are distinctly positioned to help victims that lost loved ones in a fatal Arizona accident obtain the compensation they are entitled to.
How Long Does it Take to Obtain Compensation After an Arizona Wrongful Death Claim?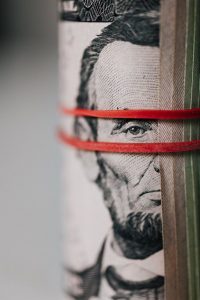 There are several expenses that are looked at to see if they should be included in an Arizona wrongful death claim to calculate the appropriate value of a claim. Property damages, the pain, and suffering of both the victim who lost their lives as well as that of the family they left behind endured, loss of mentorship, and loss of a consistent income are just some examples that will be addressed in a claim. In some cases, if the details of the incident that led to the death of an individual were so appalling and unspeakable, a family of a deceased individual may also seek punitive damages.
Like Arizona personal injury cases, Arizona wrongful death cases can vary as to when they settle. Victims who suffered the loss of a loved one may be able to close their case and obtain their money in as little as one month. If there are a couple of bumps in the road to obtaining compensation, which can happen often, potentially it will take three months for people to get their check. However, there are cases that can go as long as four years or possibly longer.
The length of time it takes to wrap up a Phoenix wrongful death claim will depend on several factors including:
Debts that the estate may hold

If the surviving family members can be cooperative with each other and agree

If the case can be settled out of court or if it must go to trial
When the damages are clear and easily backed up with strong evidence and family members are all on the same page, the process can go fairly quickly. A family may see their check in six weeks or less. However, if there are any hiccups that happen, these hurdles will drag the process on and prolong when family members can get their money.
Speak with an Arizona Wrongful Death Attorney Today
Working with an Arizona wrongful death lawyer can ensure a more expedient experience that renders the most money from a settlement. The Phoenix wrongful death lawyers at ELG will help you maximize the amount you receive from your Phoenix wrongful death claim and when the check is dispensed to our attorneys, we will get that money to you quickly. To schedule your free consultation, please call ELG at (623) 877-3600.