Drunk Driving in Arizona
In 2018, there were over 127,000 crashes in the state of Arizona. The Arizona Department of Transportation reported that of these crashes 961 crashes were fatal. There were 242 crashes that were alcohol-related which resulted in 261 deaths and 2,951 individuals were injured. Drunk driving is reckless, negligent, and irresponsible. It is well-known that drunk driving increases the risk of an accident. The National Highway Traffic Safety Administration explains how deadly drunk driving is in the United States. Each day 30 people will die from drunk-driving crashes which comes out to one death every 50 minutes somewhere in the country.
Driving drunk not only negatively impacts the driver, but it also affects passengers in the driver's car, other cars on the road around the drunk driver, innocent bystanders, and law enforcement. Drunk driving has far-reaching effects that can change the lives of families forever who lost a loved one unnecessarily from an Arizona drunk driving accident. There is no excuse for drunk driving and if you were injured by a drunk driver or lost a loved one at the hands of a drunk driver it is important that you protect your legal rights. The Phoenix wrongful death attorneys at ELG will help you explore your legal options to obtain the compensation you deserve.
Drunk Driving Statistics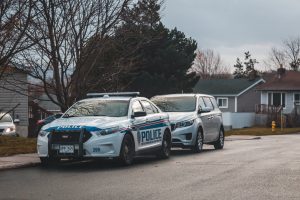 The Centers for Disease Control and Prevention indicate that each year, drunk driving accidents cause more than 10,000 deaths in the country. In 2010, the cost of drunk driving crashes to the country was $44 billion. Drunk driving is immensely expensive both in terms of money and lives lost. Even though the dangers of drunk driving and the legal implications of drunk driving are well-known, it continues to happen often throughout the United States and around the globe.
In the United States, a driver is over the legal limit if they have a blood alcohol concentration of .08 or more. This is true for every single state in the country. Statistically, men are involved in fatal drunk driving crashes at a higher rate than women. In 2018 men made up 21% of all the drunk driving crashes while women accounted for 14%.
Alcohol is a depressant and it significantly impairs how your brain operates impeding its ability to think, react, reason, and manage muscle coordination. In order to drive safely, a driver must be alert, focused, and have a clear mind. When any of these aspects are hindered, it becomes very difficult to effectively and safely operate a motor vehicle. After drinking four alcoholic drinks the body becomes unable to optimally function. Four alcoholic drinks lead to lessened muscle control, reduced judgment, reasoning becomes diminished, and memory begins to fade.
What are some of the rules of drunk driving in Arizona? According to the state's statutes:
No one under the age of 21 can drive a vehicle if they have any alcohol in their system.

It is unlawful to drive even slightly impaired.

It is illegal to drive if you have a blood alcohol concentration of .08 or higher.
Contacting an Arizona Personal Injury Lawyer
If you have been hit and injured in an Arizona drunk driving accident you can pursue a suit to obtain compensation for your damages. Additionally, you may be able to recover punitive compensation on top of your settlement amount. Contact ELG's effective team of Phoenix personal injury attorneys today at (623) 877-3600 to discuss your accident situation.