How an Attorney Looks at Wrongful Death
If your loved one suddenly lost their life from another person's negligence, getting connected with an Arizona wrongful death attorney is probably not the first thing on your mind. This is understandable. You are mourning and you are in shock. The reality is though, that your loved one has legal rights that should still be protected even when they are no longer around.
After the time has passed and the loss has set in, you could feel anger and resentment about your situation. This may be the motivating factor that drives you or your family to pursue a wrongful death claim. You will be going through many emotional ups and downs but you must get the compensation you deserve for your loss. The Phoenix attorneys at ELG have an excellent reputation as top tier wrongful death lawyers. We care about victims' rights and we are dedicated to helping those who are suffering obtain a fair settlement and full justice within the law.
What Is Necessary To Prove Your Wrongful Death Claim?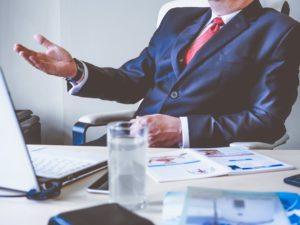 It is necessary to prove three things when you are trying to win your wrongful death case. It is critical to gather all the proof and evidence you can to prove:
Duty of care

is the reasonable behavior someone that everyone is expected to engage in. When a person's actions such as a failure to follow rules or laws, or engage in a reckless manner such as getting drunk, or for a medical professional, administering the wrong treatment result in injuries to another person it is clear that they did not perform their duty.

Breach of duty of care is what must be proven and as mentioned above, if there is a failure to behave reasonably and responsibly that anyone else in the same situation would and this results in injuries to another party you will begin to develop liability. 

Causation is the link between the duty of care that was breached and the direct relationship to the death of another person. The causation can be an action of a person or inaction.
When the plaintiff has any responsibility for their death, it may be difficult to have a successful wrongful death claim. For instance, a driver who breached their duty of care by running a stop sign and that lead to an accident. The driver in the other car in the accident may have had a malfunction in their vehicle restricting them from stopping to avoid the crash, making the at-fault driver not liable.
Finding An Arizona Wrongful Death Attorney
It is a lot to handle when you are mourning to also have to manage a legal claim. The lawyers at ELG can take on that challenge for you. Contact the lawyers at ELG at (623) 562-3838 to set up a free consultation at either of our locations in Phoenix and Mesa, Arizona.