How Do I Get the Insurance Company to Pay for My Rental Car?
If you were in an Arizona car accident and your car was damaged so much so that you are unable to drive it because it needs to go into the shop for repairs, you are at a disadvantage when it comes to transportation. Depending on where you are located you may be able to use public transportation but you have to pay for that and while fairly inexpensive, it can be inconvenient. You could use a driver service like a taxi or rideshare, but that can also be inconvenient as well as quite pricey. Renting a car gives you the most freedom, but that freedom comes with a price tag of 100's of dollars. 
If the accident you were in was not your fault, you shouldn't have to take on the associated expenses. Arizona is an at-fault state, so the good news is that you have the right to have your expenses paid for by the driver that hit you and caused the damages to your car. This includes paying for a rental car while your vehicle is in the shop. The Phoenix serious injury attorney at ELG can answer any of your questions and ensure your legal rights are protected after an accident. ELG only works on Arizona personal injury claims so we know how to fight for all the rights and forms of compensation you deserve.
How Do You Get the Insurance Company to Provide You with a Rental Car?
After an accident and you connect with the liable party's insurance company, make sure that you inform the agent that your vehicle required repairs. As a result, you will require a vehicle to use while your car is in the shop, therefore you would like to have a rental car set up. When a crash has caused you to lose your vehicle, it is the responsibility of the insurance company of the person who caused the accident to pay not only for your car's repairs but also for your rental while those repairs are being done. When you request a rental car, the agent will begin taking you through the process of obtaining one.
Sometimes the liable' party's insurance coverage is less than what is needed to cover the costs of your car's repairs as well as a rental for the full amount of time your car is in the shop. This means that you will have to also connect with your own insurance policy to cover the overage. Requesting a car while one's automobile is in the shop is a common occurrence and insurance companies deal with this requirement often. They are likely going to instruct you to choose a car that is similar to the one that your own. This means if you were driving a mid-level sedan, it is not likely they will cover the cost of an extra-large SUV.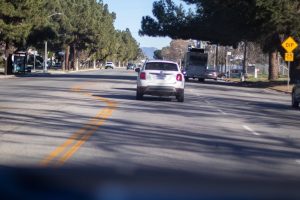 There are instances where your car is a more expensive automobile and the insurance agent may try to talk you into a lesser vehicle. For instance, if you had a large SUV because you have a large family that requires space, you deserve to have exactly what you are missing. A smaller automobile isn't going to serve your purposes and allow you to fulfill your daily errands and activities. If this happens, explain to the agent that you require a car that meets the needs of the one that was damaged in the crash.
Where to Find an Arizona Automobile Accident Attorney?
If you are unsure about any part of the process or what to do after your Arizona car accident,  the Arizona serious injury attorneys at ELG can help you with your case. Call the Phoenix personal injury attorneys at ELG today at (623) 877-3600 to schedule your free, no-obligation consultation.