How Do You Build a Strong Arizona Dog Bite Injury Claim?
If you have been the victim of an Arizona dog bite then you are well aware of how terrifying the experience is. Being attacked by an animal is frightening and the injuries that those sharp teeth can inflict are excruciatingly painful. Not only is there physical pain associated with dog attacks, but the aftermath of one of these incidents can lead to long-term emotional damage, especially in children, who are one of the most vulnerable demographics for dog bites, meaning that an attack at a young age can lead to a lifelong fear of animals. 
After an Arizona dog attack, working with an Arizona dog bite attorney is the best way to ensure you obtain the maximum amount of compensation for your damages. The Phoenix dog bite attorneys at ELG are committed to personal injury law and supporting victims of injury accidents in Arizona protects their legal rights. This includes victims of Arizona dog bites.
What Things Should You Do to Ensure Your Arizona Dog Bite Injury Claim is Successful?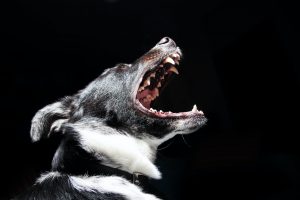 Any type of injury accident where a victim decides to pursue a personal injury claim will require documentation to support a successful effort. Dog bite claims are no different. When a victim is bitten by a dog in Arizona they have the right to file a personal injury claim for compensation and to help strengthen their claim they should do the following:
Find the owner of the dog and obtain their identifying information along with the address of their residence and their contact information.

Write down the details of the accident immediately when the incident is fresh in your mind.

If anyone was around when the attack happened, see if they would be willing to make a statement. Witness statements are a powerful tool that can boost the robustness of your claim and contribute to increasing the compensation you obtain. When you have a willing witness to provide you with a statement don't forget to also obtain their contact information. 

Take photos of your injuries as well as the location of where you were attacked. There may be valuable details in the photos which can boost your Arizona personal injury claim.

There are a ton of different strains of bacteria in a dog's saliva and when they bite you, that saliva can get into the wound and cause infection. It is critically important to both your health and recovery as well as to your claim that you seek medical attention to have your injury treated. You want to make sure that you don't suffer a painful infection and you also want to make sure your wounds heal as evenly and as quickly as possible. Keep all documentation around your medical appointments.
Speak with an Arizona Dog Bite Attorney Today
After you have sought medical attention and collected all the supplemental documentation and pictures, immediately connect with a Phoenix dog bite attorney to have your case reviewed. The Phoenix serious injury attorneys at ELG know how to build a comprehensive Arizona personal injury claim that yields the highest amount of compensation for victims. After you have suffered injuries from an Arizona dog bite, please call the Phoenix personal injury attorneys at ELG at (623) 877-3600 to schedule your free consultation.