How Do You Determine Fault After a Motorcycle Crash?
It's common knowledge that motorcyclists are at a much greater risk on the road. Compared to traditional passenger cars, motorcycles offer less protection for riders, even when they wear a helmet and protective gear. Furthermore, when motorcycle accidents occur, insurance carriers and other parties may have an unfortunate bias against riders. If you ride a motorcycle, it's essential to know your rights and retain the services of a lawyer if you've been in an accident.
If you've sustained injuries in a motorcycle accident in Arizona that has occurred through no fault of your own, contact our Phoenix motorcycle accident attorneys at ELG. Our team of motorcycle crash lawyers is here to help you today with a free, no-hassle consultation. Otherwise, read more to learn about how to determine fault after a motorcycle crash in Arizona.
Determining Fault in a Motorcycle Accident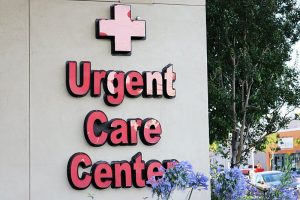 Crash reports from the Arizona Department of Transportation state that there were 2,676 total motorcycle crashes during the latest reporting year. Of these serious incidents, 170 people were killed and 2,235 were seriously injured.
It's clear that motorcycle accidents are much more likely to result in severe injuries or fatalities. However, proving liability in the aftermath of a motorcycle accident can be difficult. Like motor vehicle collisions, liability can fall to any party involved, including but not limited to:
Other vehicle drivers
The motorcyclist
Government authorities responsible for roadway maintenance
A motorcycle manufacturer
If you're a motorcyclist and want to file a claim after a crash, you can take steps to help prove liability. First, ensure you seek medical treatment as soon as possible. But if you can safely do so, gather as much evidence as possible at the scene of the accident. The most helpful evidence includes:
Photographs of any damages to vehicles, traffic slow, injuries, debris, and other related evidence from the scene.
The names and contact information of eyewitnesses to the accident.
Any evidence gathered at the scene of the crash, along with the accident report completed by law enforcement.
How is Comparative Negligence Involved in a Motorcycle Crash?
In Arizona, you can recover compensation for a crash despite being partially responsible. Arizona operates under a pure comparative negligence system. This negligence system in Arizona means that an injured party can secure compensation, even if they are up to 99% at fault for the accident. The total amount of compensation an injury victim receives will be reduced based on their fault percentage.
For example, a jury could find that an injured motorcyclist should be awarded $100,000 in compensation for their losses. However, if the jury also determines that the motorcyclist was 40% responsible for the incident, then the motorcyclist will receive $60,000 in compensation.
Motorcycle Accident Attorney in Arizona
When possible, it's important for motorcyclists to do everything in their power to prevent an accident. But if you've sustained injuries in a crash that occurred through no fault of your own, contact a knowledgeable attorney. Contact our Phoenix motorcycle accident attorneys at ELG. Our motorcycle crash lawyers are ready to help you today and are available at (623) 877-3600. Reach out for your no-obligation consultation to review your legal options.