How Does Arizona Keep Cyclists Safe?
If you were hit by a car riding your bike, it is very likely that you will sustain injuries. Like accidents between two cars, a bicyclist also has the right to pursue compensation for damages. While it is prudent to wear a helmet when you are riding your bicycle, there is no requirement to wear a one under Arizona bicycle helmet law. Various local governments throughout the state, though, have their own regulations with regard to bicycle helmet use. Specifically, these local governments have enacted laws that make it necessary for children to have a helmet. Whether or not you wore your helmet at the time you were hit doesn't change the fact that you have the right to sue for compensation.
The Arizona bicycle accident attorneys at ELG only work on Arizona injury accidents. We have helped countless bicyclists see their full legal justice and recover a fair settlement for their damages. While the number of bicycle crashes in 2016 was similar to 2015, Arizona's fatal bicycle accidents increased. The vast majority of bicycle accidents were reported in urban areas of the state during the daytime. If you lost a loved one in an Arizona bicycle accident, the compassionate attorneys at ELG can help you with an Arizona wrongful death claim.
What Efforts Has Arizona Made to Keep Bicyclists Safe?
There are several agencies that receive funding from the Arizona Governor's of Highway Safety to promote safe bicycling. The programs that these agencies use those funds for include:
Stricter enforcement of bicycle laws

Bicycle helmet distribution, specifically to children in disadvantaged areas

Educational programs presented in the schools

Championing and helping Bicycle Safety Month as well as Back to School Safety Month
There is also a Bicycle and Pedestrian Plan meant to support safety efforts in the state. The plan was put together by the Arizona Department of Transportation and it includes:
Education

Safety

Infrastructure

Policies

Programs

Design Guidelines
In addition, ADOT has a Bicycling Street Smarts manual that is a helpful resource that can keep bicyclists safe. While ADOT has been actively working on bicycle safety throughout the state, so have local municipalities. To learn more about how your community addresses bicyclist safety you can easily go to either city or county websites or you can call your government agency.
Speak with an Arizona Personal Injury Attorney Today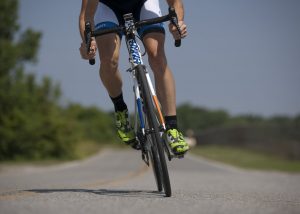 There were 30 pedal cycle fatalities from accidents in Arizona in 2019. That same year, there were 1,259 injuries to cyclists. Arizona bicycle accidents happen, and when they do victims deserve to be supported and to have their rights protected. The skilled Phoenix bicycle accident attorneys at ELG will work hard on your side to ensure you see justice. Call ELG's Phoenix personal injury law firm at (623) 877-3600 to schedule your free consultation.
At ELG, we only handle personal injury cases and you don't pay a dime unless we win your case for you. When you come in for your free consultation it will be with a lawyer not a secretary or "intake" person. We also are offering a remote intake for your convenience.