How Does Arizona's Statute of Limitations Work?
It is important that you don't delay filing a claim for compensation if you have been injured and sustained property damages after an accident. Each state has their own set amount of time that dictates how long a victim has to file a claim. This amount of time is called the statute of limitations. The statute of limitations in Arizona for filing a claim is two years from the date of your accident. 
There are many aspects that go into filing a claim. You have to compile all of your evidence supporting your case, collect any witness testimony, gather and organize your documentation such as medical receipts and the police report, and manage all of the information in a way that proves fault. Building a case is a detailed process that depending on the circumstances of your accident, can also be highly complex. Using the help of an Arizona automobile accident attorney will give you peace of mind that your case is being handled properly. Your attorney will do the heavy lifting allowing you to better focus on recovery instead of worrying about how to deal with the legal burden of the claims process.
Can You Still File a Claim in Arizona If You Do So After The Statute of Limitations Expires?
Anyone who is harmed and sustained property damages that are interested in filing a claim for compensation in Arizona must do so within two years from the date that their accident took place. This is true for anyone that is harmed on the road including pedestrians, motorcyclists, automobile drivers, and bicyclists. The two-year statute of limitations in the state of Arizona applies to anyone who sustained injuries, property damages and also suffered a wrongful death. When a wrongful death takes place, certain parties related to the victim can file a claim on behalf of the deceased.
It is extremely difficult to obtain compensation and file a successful claim if you are doing so outside of the two-year deadline. Attempting to file a lawsuit with the court will most likely result in the court throwing your suit out. They won't even consider seeing it simply because you did not file in time. Therefore, understanding the way that the statute of limitations can affect your ability to be compensated for your damages is quite important.
There are times when a victim believes that their accident was so straight-forward that there will be no issues having their case worked out and their compensation received. Even if this is true, waiting to file could still potentially put you at a disadvantage. You never know what will come up or what delays may arise that can jeopardize your claim. Personal injury claims can be unpredictable. It is best to get the process started as soon as possible to ensure that you will see the best possible outcome.
Contact an Arizona Car Accident Attorney Today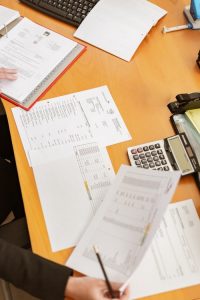 Working with the experienced Phoenix serious injury attorneys at ELG will make certain that your case is seen, aggressively executed, and well-managed. There is no time to take chances when you need compensation after an Arizona car accident. Call the Phoenix personal injury attorneys at ELG today at (623) 877-3600 to schedule your free, no-obligation consultation.