How Does Insurance Work for Rental Car Accidents in Arizona?
If you are traveling and planning on using a rental car to get out and about in the region you are visiting you will be presented with a variety of options for insurance when you pick up your car. Anyone who is driving a rental car or their private automobile will naturally feel more secure if they know they have quality insurance that will protect them should they get into an accident.
It can be fairly confusing to figure out what you need when it comes to your rental car coverage. 
Personal Automobile Insurance
Some insurance policies provide coverage for rental car accidents when you are using the car for personal use and not business use. Most of the time, through comprehensive collision coverage you can have damages to the vehicle paid. Property damage liability insurance is what is used to cover costs associated with damages to any other vehicle in your accident. In the state of Arizona, there are mandatory requirements for coverage. You must have a minimum of $10,000 of liability insurance. 
MedPay covers injuries in an accident. Most auto insurance policies do not provide coverage for injuries, so it is important to think about medical costs in advance of an accident and have the safety net necessary to take care of them. At ELG, we see plenty of car accidents that result in serious injuries and the costs for medical treatment adds up quickly. 
International rentals, though, may not be covered under your insurance policy so it is important that before you rent, you examine your policy to see if this is the case. Also, you will want to check that your policy will cover a car that you rent which is more expensive than the one you own. It isn't uncommon for a person to go on vacation and want to indulge a bit by renting a sports car or luxury automobile. If your insurance doesn't provide for the extra costs,  you may want to purchase additional coverage to be on the safe side.
Credit Cards for Coverage
Interestingly, credit cards can also be a source of coverage for rental car accidents. Many cards will provide collision coverage if you use the card for the cost of the rental and the card is in your name. In general, though, the coverage you obtain through your credit card will be secondary to your auto insurance. Also, credit cards don't usually offer liability insurance so it is important to be aware that if you cause the accident you could be on the hook for paying for damages to the other vehicle from your funds.
Should You Take On Supplemental Insurance?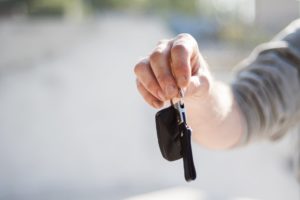 Read over your policy or call your insurer to get the exact details of what is covered under your policy. Also, check your credit cards and see if there are coverage options with them. If you have sufficient coverage with the options you currently own, then it might not be necessary to add on the insurance that the rental company offers. Liability insurance is important though because without it you may have to pay the bills for another car's damages yourself.
After a car accident in either a rental or a personal automobile, the Phoenix car accident attorneys at ELG will help you with your personal injury claim. We can manage the insurance companies and represent your best interests so that after your claim, you obtain a fair settlement for your damages. When you or your loved ones sustained injuries from an accident that wasn't your fault, you need an Arizona serious injury attorney and the legal team at ELG has years of experience providing legal representation to victims of car accidents in the state of Arizona.
Call us today at (623) 562-3838 to set up a free consultation at either our  Phoenix or Mesa, Arizona locations.