How Much Automobile Insurance Coverage Should You Have?
Car accidents bring many challenges to those involved including legal battles, injuries, medical treatment, property damages, and in some instances time away from work. Car accidents are painful, stressful, and very expensive. Even the safest of drivers can find themselves in an unfortunate situation on the road which is why it is so important that you have enough insurance to cover all the damages.
Not only is it important that you have enough insurance if you are the party responsible for an accident but it is also important to have enough coverage when you another party is at fault. You cannot take the risk that when a person hits you, they will have enough insurance coverage to meet all your costs. State required minimums help some, but the reality is that in a severe crash, they are often not enough to cover extensive medical costs that result.
What Insurance Limits Should I Consider Increasing?
It would benefit you to increase your personal injury protection or PIP. Under PIP benefits you can have the following costs paid for:
Medical bills up to the number of insurance limits you purchased.

Wages up to $250 each week.

Household services up to $20 per day.
Both wages and household services are available for one year after your accident while medical bills can be paid for up to three years after your accident. Under a standard PIP plan, you will get up to $3,000 for medical costs. If your medical expenses exceed that amount you are responsible for paying the rest or for working with your health insurance company to take on the costs. When you are pursuing a claim against the at-fault party for your damages, including medical expenses, the claims process can take a long time before you obtain a settlement. During the time after the accident and while you are litigating your case, these costs add up fast.
You can avoid this potential hazardous outcome by purchasing increased PIP coverage. While your premiums will increase with the more coverage you buy, it is still worthwhile to increase your PIP coverage to some extent. You can increase it by as little as $5,000 and all the way up to $100,000.
Uninsured and underinsured motorist coverage is another area that you should consider making increases. In the event that you are hit by a driver without insurance, uninsured motorist coverage will be a tremendous benefit for you. Although it is required to have insurance in order to drive a car, not every American follows these laws. According to the Insurance Information Institute (III), 13% of motorists driving on the roads were uninsured in 2015. Florida has the most uninsured drivers while the lowest amount exists in Maine. In 2015, 12% of Arizona's drivers were uninsured. Increasing this coverage is a safety net in should the situation arise that you are hit by one of these reckless individuals.
Underinsured motorist coverage is similar to uninsured motorist coverage. This is because if a driver hits you but their coverage is not enough to cover your costs, this coverage will kick in to help make up the difference.
Where Can You Find An Arizona Personal Injury Attorney?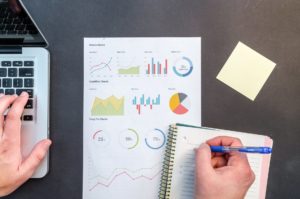 If you have been injured in an Arizona traffic accident, you need compensation for your losses. The Spanish-speaking Arizona serious injury lawyers at ELG will help you with your personal injury claim. At ELG, our Phoenix automobile accident injury attorneys will work with you and represent your best interests so you can obtain the most compensation possible after your accident.
Call ELG today at (623) 877-3600 to set up your free consultation at either of our locations in Phoenix and Mesa, Arizona.