How Much Can You Obtain After a Car Accident in Arizona?
Everyone who is in a car accident and sustains injuries that are pursuing a personal injury claim will be wondering how much their claim is worth. Every accident situation is different so the best way to get an idea of how much your claim is worth is to contact an experienced Phoenix car accident attorney. These legal professionals know necessary to evaluate the strength of your claim as well as its worth. 
What Goes Into A Car Accident Settlement?
Multiple factors determine the settlement. Income, injuries, medical treatment, type of vehicle, cause of the accident are all important aspects for calculating the cost of a settlement.  There are three types of damages in Arizona:
Special damages the individuals' monetary losses from the accident such as medical expenses, surgical or other treatments, lost wages and lost earning potential.

General damages are those that a victim experiences from the trauma of the experience. They include emotional trauma, psychological impacts, mental anguish, depression, anxiety, pain and suffering, loss of consortium, and loss of enjoyment for life. Defining these damages in tangible terms is very difficult because they are not straight forward or have exact receipts.

Punitive damages are a special form of damages that are only used in specific situations where the details of the accident prove that there was gross negligence. These are employed when the accident was so horrific that compensatory damages won't cover the tragedy.
When you and your Arizona serious injury attorney calculate the cost of your accident you will have a better understanding of what a fair settlement will look like. This can help you tremendously during the negotiations process.
How Much Can You Obtain From A Car Accident Settlement?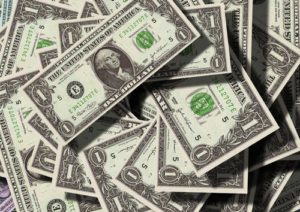 The average settlement comes within a range of $14,000 to $28,000. Accidents that are on the more serious side have settled around $31,000. When a car accident results in more serious damages, the settlement amount is higher that one that has less significant injuries and damages. There are cases where a plaintiff is awarded millions of dollars when their damages are so severe that they have to endure lifetime medical treatment and long-term loss of quality of life.
When you are ready to pursue compensation after you sustained injuries in an accident that was not your fault having the help of an experienced personal injury attorney is crucial to ensure you obtain a fair settlement. After injuries are endured in an accident you may be facing a long-term recovery process. You must be able to focus on your health and wellness and getting better as fast as possible. The attorneys at ELG will manage the tough legal challenges and fight on your behalf so that you obtain a fair outcome. We will take on the insurance companies so that you have the compensation you need to continue with your treatment and get better.
Contact ELG today at 623-562-3838 to set up a free consultation at either of our locations in Phoenix and Mesa, Arizona. We look forward to helping you with your personal injury claim.