How Pictures Can Help Your Personal Injury Claim
If you have never been in an accident before, then taking the time to familiarize yourself with a couple of key actions to take will be immensely beneficial for you. One of the steps you should always take after an accident is to take photos–a lot of them. Visual documentation provides you with extra ammunition and proof of how your accident took place. Photos will also help you recall more details of the accident when you have to describe it.
How Can You Take the Best Accident Scene Pictures?
While the majority of us have cameras on our phones and know how to take pictures, there are some important and helpful tips to help you get the best shots possible:
Take photos of everything in the accident scene.

Take photos at various angles to get the full scope of damages.

Take photos of the road, of the debris, the environment, everything that has to do with the accident scene.

Take photos of the entirety of the accident scene as well as get close-ups of damages so the true extent of those damages can be clearly seen.

If you have the timestamp feature on your camera make sure to use it.
Fortunately most smartphones these days have fairly high-quality cameras. Make sure that you take multiple photos of everything so that if some are blurry you have clear backups. When you speak to your Arizona car accident attorney, they will be able to use your pictures effectively to build your personal injury claim.
According to the Arizona Department of Transportation (AZDOT), in 2018 there was a total of 127,056 crashes in the state. Out of all of these crashes, 36,507 were injury crashes while 916 were fatal. Over 108,000 of the crashes were multi-vehicle accidents. There were 1,010 deaths and 53,376 injuries from crashes that year. In 2018 approximately 2.77 people were killed each day in a crash and 146 people injured. Crashes cost the state $19.349 billion in economic losses.
Where Can You Find an Arizona Personal Injury Attorney?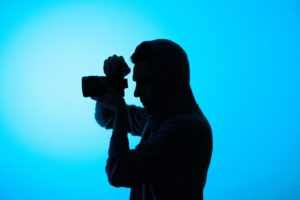 The experienced bilingual team of Spanish-speaking Arizona serious injury lawyers at ELG are here to assist you and answer all of your legal questions. After an accident where you were injured, we will instruct you on how to move forward with a personal injury claim.
At ELG, our staff is experienced and solely focused on helping victims who are injured in accidents by negligent parties. We care about obtaining the full amount of compensation for victims because they deserve it and need it. We will work hard to help make right the wrongs which victims had to suffer due to another party's negligence.
After an Arizona traffic accident, do not hesitate to reach out and call us today at (623) 877-3600 to set up your free consultation at either of our locations in Phoenix and Mesa, Arizona.  The consultation takes very little time and we will use our experience, knowledge, tools, expertise, and background to effectively take on your accident case.