How to Avoid a Fatal Dog Bite
When dogs attack, a victim can face injuries that range in severity, and fatalities from dog bites can happen. According to a study in The Journal of the American Veterinary Medical Association, when a victim dies after an aggressive encounter with a dog, it is likely that other factors were involved. Potentially, these factors could have been a contributing cause to the victim's demise. In the absence of some of these factors, the victim's life could have been saved and their death prevented. 
If you have been bitten by a dog and sustained injuries, it is up to the dog's owner to pay for your medical costs. Arizona dog bite laws indicate that a dog's owner is responsible for the harm their pet does to another person. The Arizona dog bite attorneys at ELG can help you file a suit to obtain the money you need and deserve to get better.
What Factors Were Found to Co-Occur with Fatal Dog Bites?
The study looked at information during a sixteen-year period from 2000 through 2015. What it found was there there were eight potentially controllable situations that were present in fatal dog bite attacks:
In 86.9% of the fatal cases, there was no one present that could have stepped in to help the victim.

In 83.7% of the fatal cases, the victim did not know the dog.

In 77.9% of the fatal cases, the dog was not spayed or neutered.

In 68.7% of the fatal cases, the victim was unable to control their behavior around a dog whether it was because of their age or due to a physical condition.

In 70.4% of the fatal cases, the owners keep their dog isolated which results in the animal not interacting with humans in a friendly way.

In 39.3% of fatal cases, the owner mismanages the dog.

In 20.6% of the fatal cases, the owner mistreated or abuses the dog.
In 75.5% of all the fatal cases, at least four of these factors existed. The majority of cases where there was a fatal dog attack, the dog was a resident dog and not a family pet. The difference between a resident dog and a family pet is their interactions with humans. Because dogs naturally bond with humans so well, when they do not have the guidance of a human owner or are familiar with how to positively interact with humans, they have a tendency to respond to humans in an aggressive way. They do this because they perceive the interaction with the human to be threatening and their response is about self-protection.
Meet with an Arizona Dog Bite Injury Attorney Today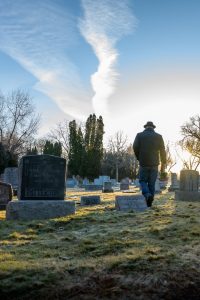 A dog attack is a terrifying event. It can be incredibly traumatic to the victim as well as to any witnesses. If you are recovering from a dog bite, the Arizona personal injury attorneys at ELG can help you with a personal injury claim. You have the right to obtain compensation for your damages, and the Phoenix dog bite injury attorneys at ELG can help you. Call The Phoenix serious injury attorneys at ELG today at (623) 877-3600 to schedule your free consultation.