How To Dispute Your Percentage Fault After A Car Accident
Accidents can be caused solely by one party or they can have shared responsibility. An example of both parties sharing fault would be if one driver is driving distracted and collides with another car that is driving with excessive speed above the speed limit. In this case, both drivers are at fault, and each holds a specific amount of fault. Even when you have been in an accident where you hold some responsibility, you may still have an opportunity to recover compensation. To ensure you obtain the highest amount for your situation, it is highly advised to speak with a Phoenix car accident attorney who understands how to examine these situations and define the best path towards helping you obtain the maximum amount of compensation possible.
Traffic Tickets
Having an officer come to the scene of an accident is important especially if you believe you are not at fault or minimal fault for the accident because it provides you with documentation. However, if the officer determines that you were the responsible party for the accident, a citation will be issued. The result of the officer's decision can be something that you disagree with, and if so, you can fight the ticket.
It is important not to admit to anything or take on any guilt at the accident scene because doing so will give the insurance company ammunition to reduce or deny you compensation. If you plead not guilty it is up to the state to prove that you are guilty and you can have legal representation at your trial.
Collecting Documentation of Disagreements
It is important to the strength of your claim that you have enough documentation to prove that the other party is at fault so you can go after the insurance company aggressively and effectively. If the insurance company tries to put some of the blame on you, never accept it and always tell them that it is not correct and you don't agree with their assertion. In addition to verbal opposition you should also send a written letter to the insurance company with the following information:
The details of the information in dispute

Your account of the situation and an explanation of why you believe the insurance company is incorrect

All of the evidence you have to back-up your version of what transpired
Keep a copy of this letter for yourself and include it as a part of your documentation. The insurance company may ask for you to send a recorded statement regarding your version of the accident but before you send anything verbally, you should consult your Phoenix serious injury attorney first. 
Your Actions After the Accident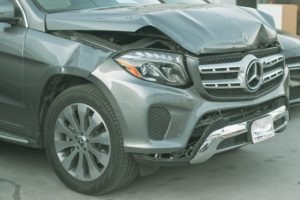 It is beneficial to understand how your actions after an accident can affect your claim. Familiarizing yourself with the following steps below will help you understand what the best actions to take which will ultimately assist you in proving your innocence and the other driver's fault:
Talk with any witnesses to the accident and ask them if they'd provide a statement on what they saw. Record their contact information.

Take pictures of everything, the accident, the damages, injuries, the environment, the entire scene, the position of the vehicles, skid marks, literally everything that you can and from all angles.

Call the police to report the accident so they can come out and issue a formal report.

Call for emergency medical assistance if you or your passengers are injured.

File a claim with the other parties insurance.
Phoenix Car Accident Attorneys Who Can Help You With A Dispute
Don't let the insurance companies bully you and try to divert blame on you. The experienced Arizona automobile accident attorneys at ELG are dedicated to providing legal representation to victims in the state of Arizona and we are here to help you obtain the fair amount of compensation you deserve. Call us today at (623) 562-3838 to set up a free consultation at either our Phoenix or Mesa personal injury law offices.