How to Drive in the Glaring Sun
According to information from the National Highway Traffic Safety Association, driving with glare causes nearly 100,000 crashes annually. These accidents caused by driver distraction or inability to see the road resulted in almost 71,000 injuries and 1,550 deaths in 2017 alone.
Not only can driving towards the sun make for a very uncomfortable situation, but it can also cause serious accidents. The glaring sun can compromise a driver's view, resulting in their inability to see the road properly. This is especially due to the fact that the sun can shine directly in your eyes just after sunrise and before sunset, affecting many drivers on their morning commute or during evening rush hour.
It is important to be aware of this added risk. Though the bright sun may be unavoidable, there are safety tips to prevent accidents and injuries that result from it.
If you've been injured in an accident as a result of another driver's negligent actions, contact the Phoenix auto accident attorneys at ELG Law. Our team of auto accident lawyers is here to help.
Use Your Visor
Most cars are equipped with at least one visor on both the driver and passenger sides. The sun visor is one of the most important tools to utilize against the sun, especially since it can be positioned to block the sun from the windshield and side windows. Furthermore, you can increase your visor's effectiveness by purchasing additional mini-visors. These adjustable visors can help you fill any gap that your main visor does not cover.
Driver Error
Needless to say, glare also increases the risk of driver error. More than one in three drivers has been affected by glare, making these accidents much more likely. Over the past five years, glare or distracted driving was involved in approximately 20 percent of all fatal crashes due to driver error. These drivers were 65 percent more likely to make errors overall.
Keep Your Car Clean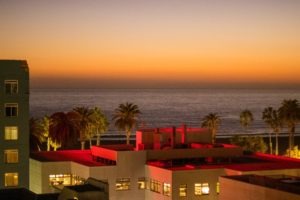 These driving accidents have resulted in more than 71,000 injuries and 1,550 fatalities. The sun can reflect off items that are on your dashboard as well. Use your glove compartment to avoid a messy dashboard.
Keeping your windshield clean improves your visibility while driving. Clean glass makes for easier visibility and driving overall. 
Keep in mind that glaring sun compromises other drivers' vision. When visibility is an issue, reduce your speed and avoid tailgating the car in front of you.
Finally, consider wearing sunglasses when the sun is bright. Perfect visibility while driving is rare, as weather conditions change from season to season. If you make the proper adjustments, you can help minimize additional risks that arise from the glaring sun.
Auto Accident Attorney in Phoenix, Arizona
The consequences of distracted driving or driving in the glaring sun can be deadly. If it's not safe to drive, avoid getting behind the wheel. If you or a loved one has been injured in a car wreck, contact our Phoenix auto accident attorneys at ELG Law. Contact us at (623) 562-3838 for a free consultation and no-hassle legal aid today.