How to Drive Safely in the Summer in Arizona
More people hit the road during the summer when the days are longer and the sun shines bright. It is prime time for vacations and quick getaways. While the summertime is one of the most coveted times of the year for most people to look forward to whether it be barbeques, swimming, or road trips, motorists should always hit the road cautiously. The number of traffic accidents increases in the summer because of the excess traffic and also the increased likelihood of drinking alcohol. 
There are a number of proactive actions drivers can take to improve their chances of avoiding an Arizona automobile accident. If you do find yourself in a situation where you have been hit by a negligent driver and you are injured, the Arizona automobile accident attorneys at ELG can help you with your personal injury claim. After an accident, it is important to have the most experienced and dedicated legal team fighting on your behalf. ELG only works with Arizona personal injury cases. We are here to speak with you about your accident experience and provide you guidance on how to move forward during a no-obligation free consultation.  Here are some tips to help keep you safer when you head out for your favorite summertime activities.
Tips to Drive Safely in Arizona During the Summer Months
Take Your Time to Plan: Construction occurs more so in the warmer months with longer days. Construction can be confusing to navigate and pose many obstacles for drivers including excess traffic. Before you leave for your destination, take a moment to plan your route and look at any alternative routes that may be available. Look to see if there is construction happening which could hold you up while on the road, check the weather to ensure that driving conditions are going to be optimal or prepare for conditions that may be poor, and get an idea of the length of time it should take you to reach your destination. This will help you adjust your timing for arrival and departure to your destination. If driving at night isn't something you prefer this will help you avoid it so you can stay on the road when the sun is out.
Maintaining Your Vehicle: This isn't just meant for the summer, you should always maintain your vehicle so it provides you with reliable and safe transportation every time you use it. Ensuring that everything is in working order such as:
Blinkers and lights work

Proper tire pressure

Fresh oil

Rotated tires

Car components are in working order such as belts and hoses

Topped off the coolant

Air conditioning is in working order 
All of these checks will equip you with the ability to better take on the changing environment. Specifically, in the summer and especially in the extra hot climate of Arizona, overheating cars is quite common and air conditioning is a must.
In Addition to these bits of advice also:
Never drive while intoxicated on drugs or alcohol

Don't drive if you are too tired

Get rid of distractions while driving and focus on operating your vehicle and the road only

Drive defensively being extra alert to potential hazards and obstacles 
What Should You Do if You Were in an Arizona Car Accident?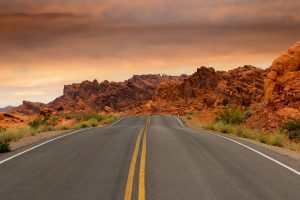 We all are at risk for an accident when we drive, there is no seeing the future or controlling how other drivers around us behave. If you have been hit and injured in an accident, you can obtain the compensation you need by filing an Arizona personal injury claim.
To learn more about your legal rights and what to do after an automobile accident, contact the Phoenix personal injury attorneys at ELG today at (623) 877-3600 to schedule your free, no-obligation consultation.