How to Drive Safely Near Motorcyclists in Arizona
Driving isn't something that anyone should take lightly. With over 6 million accidents occurring each year in the United States, every time you hit the road you are taking a risk. According to the Center for Disease Control and Prevention, each day there are 90 deaths from traffic accidents in the country. All drivers must act responsibly and drive safely when they are on the road. Being considerate of other drivers is also important.
Motorcyclists' smaller size renders them much harder for other drivers to see. If a driver isn't aware of a motorcycle's presence and hits one, not being able to see the biker is not an excuse that is going to hold up when a claim is pursued.
Motorcyclists themselves must also exercise extreme caution while driving. Because of the lack of protection that motorcyclists have to surround them, the outcomes of accidents involving motorcyclists are often more severe for the biker than the vehicle involved in the crash. 
What Can Arizona Drivers Do To Drive Safe Around Motorcyclists?
As intuitive as it sounds, obeying the rules of the road isn't something that every driver does. It is highly important to reduce your risk of being involved in an accident. Specifically, when it comes to motorcyclists, it only takes but one careless action by a car to cause significant harm. Keeping a safe distance between your vehicle and all drivers around you not only provides you a cushion in an emergency but also reduces your risk for hitting someone.
Always stay alert when you are driving. You must be aware of your surroundings and that means knowing when smaller vehicles like motorcyclists are riding nearby. If you are distracted or sleepy, driving is not advisable. Drowsy driving is a growing concern in the nation. It is very dangerous too. The risks drowsy driving pose has been compared to that of drunk drivers.
Maintaining a safe speed is important. Driving at excess speeds increases the risk for accidents that result in more serious injuries as well as death. Speeding is something you as a driver can control.
How Can Motorcyclists Stay Safe?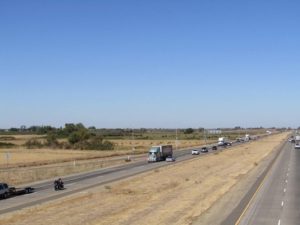 Similar to drivers of other vehicles motorcyclists must also be alert and aware of their surroundings. Drive at safe speeds, obey traffic laws, and do not drive intoxicated. Additionally, motorcyclists should:
Always wear a helmet.

Take a safety course to ensure they are confident in their abilities to operate a motorcycle safely.

Keep up with motorcycle maintenance.
Even the safest drivers can find themselves in a harmful situation. If you have been injured by a negligent party while you were driving your motorcycle, a Phoenix motorcycle accident attorney can help you get the compensation you need for your damages. ELG has a talented team of Arizona personal injury attorneys with the experience and expertise to ensure you obtain a fair settlement.
Call ELG today at (623) 562-3838 to schedule a free consultation and speak with one of our attorneys about your accident experience. ELG offers bilingual services with both Spanish and English speaking attorneys, paralegals, and legal assistants for your convenience. We have locations in both Phoenix and Mesa, Arizona.