How to Get Compensation When Your Child is Injured in a Car Accident
Auto accidents can cripple victims and present lifelong complications in the aftermath of a collision, and present an even more severe risk for children. As a parent or legal guardian in Arizona, you can file a personal injury lawsuit on the behalf of your child, but only for up to two years from the accident.
Injuries in Children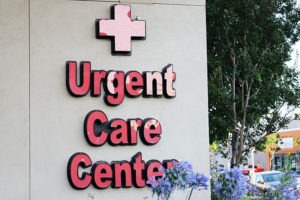 Children are more susceptible to serious injury and can be disabled for life after an accident. Even in low-speed collisions, injuries that are minor for adults can be extremely dangerous for younger victims. For this reason, cases involving children tend to involve higher settlement amounts due to the potential for lifelong suffering.
Your first priority is your child's health, so you should make sure they receive comprehensive treatment after an accident.
Examine your child for injuries.

Children often struggle to convey their pain properly and are more susceptible to extreme shock, which might render them completely painless and calm, even with life-threatening wounds. 

Seek initial treatment.

Even if your child appears to be unharmed, they should see a doctor to be sure.

Consider therapy.

Accidents can be traumatic for young children, so while not strictly necessary, a psychiatrist can be extremely helpful. Left untreated, kids can develop severe anxiety around vehicles or behind the wheel.

Watch for delayed symptoms.

Many injuries only manifest days or even weeks after an accident. Watching for

symptoms of whiplash in children

is especially important, as kids have developing, weak spinal systems and are more likely to experience long-term complications if treated improperly. 
Thorough treatment has the added upside of providing you documentation that proves the extent of your child's injuries, which is invaluable in court.
Coverage and Lawsuits
Most comprehensive insurance policies include medical payments coverage, which should cover all or most of the cost of your child's medical treatment. This coverage doesn't cover pain and suffering, so you might want to file a lawsuit regardless.
Once you bring your case to court, you'll be able to receive compensation in full, especially with the help of an experienced accident lawyer. In addition to being able to file for damages based on the mental and physical pain your child experienced, you might qualify for punitive damages, which are awarded when the other driver is found to have acted recklessly or maliciously (such as if they were texting while driving, sped excessively, or otherwise made dangerous decisions). 
Arizona uses a pure comparative fault system in traffic cases, meaning that you'll receive less compensation based on your level of fault. Improperly used child restraint systems account for nearly 20 percent of child crash injuries for example—if using one incorrectly caused half of your child's injuries, then you'll only receive half of your recoveries in a lawsuit.
How an Arizona Accident Attorney Can Help
ELG ACCIDENT ATTORNEYS can handle your case, freeing up your time to spend with your child in their time of need. Insurance companies are eager to settle unfairly before things reach court, as judges often sympathize with children—but the right auto accident attorney can aggressively defend your settlement and pursue every legal option. Before you agree to anything with an insurance company, please, contact us at (623) 877-3600 to schedule a free consultation.