How to Handle Insurance Adjusters After You File a Claim
There were more than 127,000 Arizona car accidents in 2018. Car accidents come with a wide range of negative outcomes. The aftermath of a car accident can be severe enough to affect your life for the long-term. Accidents are shocking, traumatic, and stressful. Figuring out how to take on the legal battles on top of arranging your car's repairs and obtaining medical treatment for injuries is a lot to handle for anyone.
Working with an Arizona automobile accident attorney is a way to better navigate the complex and intricate legal process of insurance claims. A legal professional can guide you on your options for pursuing compensation, evaluate your case, and determine what a fair settlement would look like. These legal professionals will also effectively negotiate with the insurance companies to get you the money you need for your damages.
What Should You Do After an Arizona Car Accident?
Depending on the state where you live, the way you go about filing a claim can vary. In Arizona, if you were hit by another driver you have some options when it comes to which insurance company you file your claim. Arizona is an at-fault insurance state, so you can contact the insurance company of the party that hit you to file a claim. You can also file a claim with your own insurance company.
When you contact the insurance company, an insurance adjuster will be assigned to your case. The adjuster is going to investigate your case and determine it's value. The insurance company is not in the business of paying out large settlement amounts. They do not want to have to pay victims high dollar settlements because it is not in their best interest to do so. Their main focus is to find a way to either minimize payments or out-right deny payments if they can.
They will ask you questions to find ways to undermine the value of your claim. Depending on how you answer their questions, you could jeopardize your case. When you have a Phoenix serious injury attorney on your side, you will have the legal support and direction you need to handle the adjusters without hurting your opportunity to recover the most costs associated with your case. For example, an adjuster may ask you to give them a recorded statement. It is highly advisable that you speak with your attorney before you give the insurance company any type of recorded communication. 
Do You Need an Arizona Car Accident Attorney?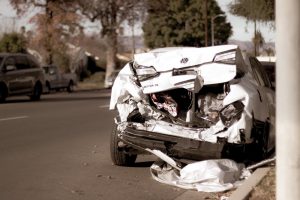 If you are asked for a statement, you do not have to immediately comply. You can decline to provide a statement until you have consulted with your Phoenix personal injury attorney. ELG only works on Arizona personal injury claims. We will build your case for you, negotiate with insurance companies, and fight so that you are not taken advantage of. We care about serving our clients with the best legal representation possible. Do not delay, call ELG today at (623) 877-3600 to schedule your free, no-obligation consultation. Our Spanish-speaking, bilingual attorneys are here to help you with your Arizona personal injury claim.