Identifying the Most Dangerous Roads in Arizona
When you live by a dangerous intersection or roadway you know it because you regularly see and hear about the incidents that take place at these locations. Arizona continues to make improvements to its roadways and infrastructure for the safety of drivers and pedestrians. Despite these efforts, fatal accidents still occur. The Arizona Department of Transportation reported over 2,500 deaths in Arizona traffic accidents during the two year period between 2013 and 2015. Out of all the deaths, that took place during this timeframe, 886 were related to drunk driving as a factor in the crash.
Anyone driving throughout the state from visitors to residents can benefit from knowing which roads and intersections are the most dangerous. Drivers, no matter where they are, should always be responsible and alert behind the wheel. When also equipped with knowing which locations pose the most risk, drivers can exercise increased caution in these areas. 
What Are the Most Dangerous Roads in Arizona?
Phoenix
Interstate 10 from Litchfield Park to Sun Lakes

State Route 101 near the Sheely Farms area

Interstate 17 near the West Bell Road Exit
Scottsdale
Route 101 from the Sands East area to the Superstition Freeway interchange in Tempe

The area located between East Rio Salado Parkway and West Main Street
Flagstaff
Interstate 40, specifically on the eastern edges of the Coconino National Forest

The five-miles of Interstate 40 leading into Flagstaff
Buckeye
The 12-mile stretch of Interstate 10 between South Oglesby Road and Bob Stump Memorial Parkway

The northbound part of South Oglesby Road
Tucson
Interstate 10 through South Tucson
Holbrook
Anthem
Glendale
Grand Avenue, (US Highway 60)
Through using data gathered from the Fatality Analysis Reporting System that has been made public t through the National Highway Traffic Safety Administration, crash statistics were considered from 2013 through 2015. These stretches of roadway in Arizona were the location of 359 fatalities. Of all the victims who lost their lives, 95 were drunk driving-related. The 223 miles of roadway listed in the locations above made up 14% of all Arizona motor vehicle deaths from 2013 to 2015.
Have You Lost a Loved One in a Fatal Arizona Car Crash?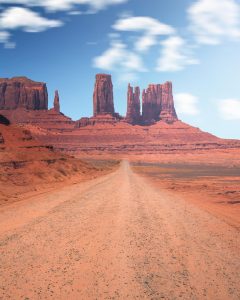 Injuries and fatalities after a car accident are extremely unfortunate and tragic. Families who lost loved ones in crashes that were not their fault may have the ability to pursue a suit against the liable party to recoup costs associated with their loss. The Arizona wrongful death lawyers at ELG welcome you to talk to us about your situation. Our compassionate Phoenix automobile accident injury attorneys at ELG are here for you during the difficult time after you suffered such a devastating loss.
There is a two-year statute of limitations in the state of Arizona to file a wrongful death claim. There is no time to waste when it comes to seeking justice on behalf of the one you lost. Call the Phoenix wrongful death attorneys at ELG today at (623) 877-3600 to schedule your free consultation with one of our Spanish-speaking bilingual attorneys.