Injuries and Deaths After Motorcycle Accidents are Increasing for Older Adults
Baby boomers, those born between 1946 and 1964, are doing what people do, getting older. They were named "baby boomers" for a reason, these mature adults make up 20% of the population in America. These "Easy Riders" were some of the first to take full advantage of motorcycle culture and embrace it, taking it from it's former delinquent reputation to a symbol of the ultra-cool. The question becomes with such a large portion of the American population also being a large component of motorcyclists on the roads, is there a connection between this generation and the rise in motorcycle fatalities?
Motorcycle Fatalities In Mature Adults
According to the AAA, there has been a decrease this past couple of years in death but the number of riders that are wearing helmets is also decreasing. Out of all the safety equipment that a motorcyclist can wear, a helmet is the most important to preventing death or serious injuries in an accident. As such, there is a rise in devastating head injuries that correlates with the decrease in helmet use. Some of the ways that states have tried to combat tragic motorcycle-related injuries and death has been to:
Persuade the public to wear helmets, laws in over 20 states have been enacted

Police cracking down on drunken motorcycle riders 

Imposing stricter enforcement in the speed limits

Encouraging training

Helping other motorists understand responsible and respectable behavior for sharing the roads
Constant research examining that data related to motorcycle injuries and deaths help governments and officials better streamline the promotion of motorcycle safety. One of the glaring elements that were discovered in the statistics was the high incidence of the baby boomer generation suffering fatalities on motorcycles.
During the time between 1998 through 2007 motorcycle riders who were aged 60 and up saw a dramatic increase from 2,000 to 8,000. Those aged 50 to 59 also had increased numbers of fatalities by 150%. Most recently, in just one year from 2015 to 2016, there was a 22% increase in motorcycle fatalities for adults aged 60 and older.
Driving As You Age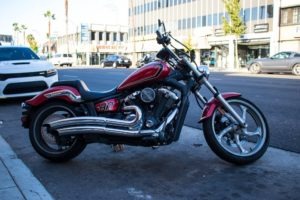 As we age everything slows down physically and mentally, even if we don't acknowledge it. When driving, these slowing motor functions can cause significant hazards when behind the wheel.  Slower reaction times, poor visibility, night blindness, and chronic stiffness can all be dangerous for drivers. This means that all drivers, those in passenger cars as well as those who ride motorcycles should exercise an extra amount of caution. 
The baby boomer generation is those that are also more likely to be on the roads for enjoyable rides more so than others because they have the time. These individuals are entering into or in retirement and many can use their free time to get more rides in. Every motorcycle rider must drive safely and use all safety gear to reduce risks for accidents and severe injuries. If you have been injured in a motorcycle accident that was not your fault, the Phoenix serious injury attorneys at ELG are here to help. We understand how difficult it is to recover from serious injuries and especially when you are older, the process to heal becomes much more strenuous to the body.  
Don't tackle the legal battles alone when you don't have to. The Arizona motorcycle accident attorneys at ELG have years of experience providing legal representation to those who have been injured in serious motorcycle accidents and helping them obtain a fair settlement. Call the attorneys at ELG today and set up a free consultation. We are here to discuss your accident experience at either our Phoenix or Mesa personal injury law offices at 623-562-3838.