Most Unsafe Roads In Arizona
Every state has its areas that pose higher risks for accidents. Each time you hit the road, you put yourself at some risk for a traffic accident and injuries as a result. For those traveling in Arizona, the roads below have a higher rate of incident and drivers who frequent these roads should take extra precautions to stay safe.
The U.S. Highway 93
The Arizona News has indicated that this stretch of highway is the most hazardous road in the state of Arizona and it also comes as the most dangerous for the entire United States. During a 6 year period between 2010-2016, this roadway claimed 90 lives during 70 accidents. Due to its location, emergency crews coming to the scene to help victims takes a longer amount of time. Time is often a factor in the severity of injuries and damages. Meaning if you are traveling on this road, it is advisable to take extra caution so you are not in a situation where first responders are unable to make it out quickly to assist you.
State Highway 87
State Route 87 in Arizona runs from Eloy through to Payson and is most commonly used by those who are looking for good hiking locations. "Beeline Highway", as it is known, has many turns and twists making it more difficult to drive on.
Salt River Canyon
Near Globe, AZ and running along U.S. 60, Salt River Canyon is a beautiful roadway to travel. The scenic roadway can often cause a distraction while behind the wheel. Due to this roadway being particularly winding and without walls to protect drivers in either direction there is a grave danger to those that fail to pay attention.
Interstate 10
I-10 is a long roadway for those continuing to head west traversing the state from Tucson to Phoenix. It is most often traveled by drivers that want to get to the coast of California.
Interstate 17
I-17 has a high elevation and with that comes cooler temperatures which can cause this roadway to develop slick ice. Additionally, there are parts along the road that goes through heavily populated areas. More congested regions naturally have increased accident risks.
Interstate 19
This roadway is not particularly long in distance, but it has shown itself to be very dangerous. I-19 is ranked as one of the country's most deadly, there were 57 fatalities from 2004 through 2008.
State Route 64
Many accidents take place on SR-64 and speed is a primary factor. The speed limit on this stretch comes in at an average rate of 80 mph and there are many reports of speeds exceeding 100 mph. There are many drivers on this road that have little experience with the area. It is a large draw for drivers who are not local wanting to head out towards the Grand Canyon.
What To Do After A Car Accident In Arizona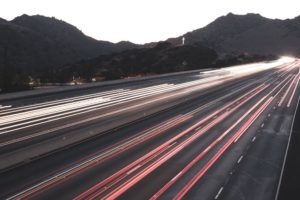 When you have been in an automobile accident and you have sustained injuries you need compensation to help you overcome your ordeal. Connecting with an experienced Arizona personal injury attorney is advisable so you can see your highest amount of compensation for your damages. At ELG, our team of Phoenix car accident attorneys will provide you with the legal guidance you need to be successful in your personal injury claim.
There is no time to waste when you need compensation to help you after your accident. Call the Phoenix personal injury lawyers at ELG today and set up a free consultation to discuss your accident experience at either our  Phoenix or Mesa personal injury law offices at (623) 562-3838.