Navigating Injury Claims Against the Government in Arizona
Filing a personal injury claim against the government in Arizona is no easy task by any means. There are restrictions, complexities, and strict deadlines which is the reason why if you believe you have a valid claim, it is highly advisable to contact an Arizona personal injury attorney who understands all of these intricacies and guidelines in the law.
Arizona Law Regarding Claims Against the Government
In Arizona, restrictions exist that limit the ability of an individual to take specific actions against the government. According to Statutes Section 12-820.01, for instance, immunity for government employees exists when:
The employee exercises judicial or legislative functions.

The employee exercises administrative functions which result in deciding policy.

The employee is acting within the scope of his/her employment during the accident which causes injuries to another driver.
State Statutes section 12.820.04 provides exemptions for public entities and employees, shielding them from being subject to payment of punitive if they were acting within the scope of their employment.
Filing A Claim Against An Arizona Government Entity
When you are in a position to file a claim, you must do so with the correct entity and you have a time frame of 180 days from the accident to get it done. Included in your claim should be:
Sufficient facts for the government entity to understand the basis of your claim.

A monetary amount that you are asking for in a settlement.

Accompanying justification for the settlement amount you are requesting.
It is very important for the success of your claim that you follow the established guidelines. You must act within that 180-day timeframe or you forgo your right to potential compensation. When you become aware of your losses, injuries, or damages, the countdown starts. Cases that require a dispute resolution or review process will have the clock start after the procedures have been finished.  
Valid Claims Against An Arizona Government Entity
If you meet all of the guidelines and regulations with a viable claim you will likely find a settlement in court. This doesn't make the process any easier, and in fact, it increases the procedures and evidence you must follow and produce. These include:
Proving the government entity or a government employee owed you a duty of care.

The government entity or employee breached said duty.

The government entity or employee caused your losses.

The losses sustained justify your desired compensation.
Personal Injury Claim Attorneys In Arizona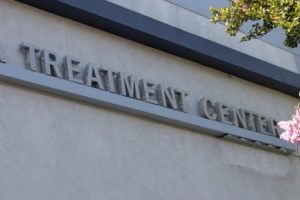 At ELG, our team of Phoenix personal injury lawyers is highly knowledgable regarding the laws, codes, regulations, guidelines, and changes to the law that takes place in the state of Arizona concerning personal injuries. If you believe you have a claim against a government entity in Arizona, don't hesitate to call ELG today at either Pheonix or Mesa Arizona law offices at 623-562-3838. One of our effective Phoenix serious injury attorneys will examine your claim and advise you on options available during a free consultation.