Personal Injury Settlements in Arizona
If you have sustained injuries from an accident that was not your fault, you may have a valid claim to recover compensation for your damages. There are a variety of monetary costs that a personal injury claim can cover including medical expenses both current and ongoing, loss of wages when you are unable to work, property damages and repairs, as well as emotional distress from the incident.  In order to obtain the highest amount of compensation, enlisting the help of a resourceful Arizona serious injury attorney at ELG is your best bet.
Personal Injury Settlements, What to Expect
For most individuals who have suffered damages and losses at the hands of another party, a claim will be filed and settled out of court.  The most efficient and effective cases for the victim are those that are handled by an experienced Phoenix personal injury attorney who knows how to build the strongest case and negotiate for the highest settlements.  Since most agreements will come after a back and forth of settlement offers, having a knowledgable and experienced attorney from ELG on your side will be crucial to your seeing your full legal justice.
The amount of compensation awarded is defined through the number of costs incurred from the severity of the injuries and the associated medical bills, therapy for recovery, property damages, potential loss of wages, and pain and suffering. Amounts will be higher if one party is solely liable for the totality of the accident, however, there are some cases where partial liability is applicable. In these cases, the compensation amounts can be a bit lower.
Normally insurance companies will be involved during the settlement process. There may be limits on the amount the insurance company will pay, so to recover the rest of the costs necessary, the victim must go through the defendant.  This can come from the defendant's assets. Should the defendant have little to offer in terms of assets, the total outcome may be lower. 
The whole process can be quite timely to get the negotiations finished. Don't be alarmed if you aren't being told the settlement amount from your attorney until the end when there is a reasonable offer on the table.
The Final Agreement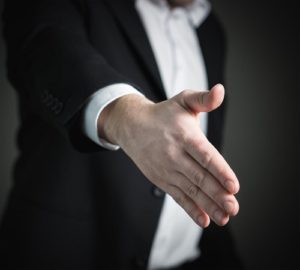 In the final agreement, the total amount to be paid will be indicated as well as how the amount will be dispersed. This could be in a lump sum or through a serious of installments.  In addition to damages and losses, there also may be an indication in the agreement of the legal costs being covered by the liable party. When the final agreement is finished, both parties will sign it showing acceptance of the outlined terms.
After you have read the agreement, accepted it, and signed it, there is no renegotiating. When you have an experienced attorney by your side, they will explain all parts of the agreement to you so that you know exactly what you are signing and are comfortable with it. Without an attorney, you may end up signing an agreement that hasn't fully met your financial needs. Additionally, your attorney will let you know how much to expect in compensation after legal fees were taken out so you are up to date on all aspects of your agreement.
In certain circumstances, these personal injury claims aren't isolated to just providing financial aid to the injured parties.  In the case of product liability claims, for instance, recalls may be issued as a result of a personal injury claim that would help to protect the greater public from suffering fate which would also cause further injuries.
Arizona Personal Injury Attorneys
An accident can be a very traumatic event, especially if you have sustained serious injuries.  You may be overwhelmed with the reality of life recovering, taking care of your family, as well as dealing with the loss of wages should you be unable to work.  You shouldn't have to additionally stress about where you will obtain the compensation that will help you through the process. You also should never settle without knowing for sure that what you are agreeing to is fair.  
Contact one of our experienced Arizona personal injury attorneys at ELG today.  We can take the stress out of your life and the worry off of your plate.  We will fight for you so you will obtain the highest compensation amount for your personal injury claim. Our Pheonix or Mesa Arizona law offices can be reached at 623-562-3838.  One of our effective attorneys is here to discuss your experience with you and answer all of your questions.