Phoenix, Arizona Ranks High for Speeding Accidents
All across the country, there are drivers that speed. In the state of Arizona, Phoenix residents are amongst the fastest and most aggressive drivers. GasBuddy, an app that helps drivers find gas stations and their fuel costs, did a study which revealed that the most speed-related incidents were from Phoenix drivers.
Speed limits are set and tactically put in place for safety reasons. Driving at excessive speed is extremely dangerous and is a leading cause of injuries and death in an accident. The National Highway Traffic Safety Administration (NHTSA) reported that there were 9,378 people killed in crashes in 2018 from speed-related accidents. Driving extremely fast is unsafe, reckless, and has a huge potential for causing serious wrecks on the road that can have devastating outcomes.
If you have been hit by a driver speeding in traffic, contact an effective Phoenix car accident attorneys at ELG. We can assist you with your injury claim and examine your accident experience to determine the amount of compensation you need to both help you through your recovery and to recoup your costs.
Arizona And Speeding
Information gathered from many federal sources during the time from November 2018 through February 2019 showed that the state of Arizona ranked number 10 for the most aggressive drivers in the United States. The city of Phoenix also was noted. Phoenix was ranked number 7 for speeding incidents. Drivers in Phoenix have 27% more speeding accidents than of the average American driver.
These findings are disturbing for residents of Phoenix. What they tell us is that the risk of serious accidents with injuries due to speeding is high in the city. Speeding accidents are also high throughout the state. According to The Arizona Department of Transportation (AZDOT), there were 281 people killed from speed-related incidents in addition to 20,800 injuries. All of these accidents that were reported took place in 2018.
The most deadly roads in the city of Phoenix that have shown to be a higher risk for speeding drivers include:
Bell Road

Interstate 10

Indian School Road

Dunlap and 35th Avenue

Peoria Avenue

Interstate 17

59th Avenue

19th and Northern Avenue
How To Drive Defensively When Others On The Road Are Speeding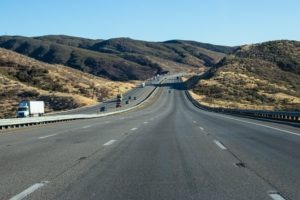 It is a frustrating and sometimes scary situation when you are on the road with others who are driving excessively fast. There are tips you can consider to help you be as safe as possible around these aggressive drivers.
Relax and concentrate on the road and those driving around you so you can make adjustments as needed.

Keep a GPS or a navigation device nearby so that if a situation becomes too hazardous you have an exit route to take leave of a dangerous situation.

Move out of the way of those that are speeding. Do not respond to them by responding aggressively.

Report any aggressive drivers.
If you have been hit by a careless driver and you sustained injuries you will need compensation to help you with the medical costs and any lost income that can occur due to the inability to work. To ensure you get the most compensation for your damages, a  Phoenix car accident attorney at ELG will advise you and guide you through the personal injury claim process. When you require effective legal representation an Arizona serious injury attorney at ELG can help.
Call us today at (623) 562-3838 to set up a free consultation at either our  Phoenix or Mesa, Arizona locations.