Population Growth and Traffic Accidents in Arizona
As more people continue to flock to Arizona and become residents, there will be more traffic on the roads. Increased traffic also increases the risk of car accidents. Currently, Maricopa County is the most populated in the state and as such, also has the most traffic incidents. In 2019, the Arizona Department of Transportation reported that the state had 129,750 total car accidents and 97,105 of those crashes happened in Maricopa County. Within Maricopa County, Phoenix is the most populated city and because of this also has the majority of the crashes in the county at 45,208.
Maricopa County was estimated to have a population of about 4,410,824 in 2019 and while the county continues to see a trend of a rapidly increasing population, it is not alone. Many other counties in the state are also experiencing a rise in residents. It is Pinal County that has had the highest population growth at 17.81%. Other cities and counties that are having notable expansion include:
Tuscon in Pima County 

Phoenix in Maricopa County

Yavapai County

Yuma County

Mohave County
Where Can You Live in Arizona To Avoid the Crowds?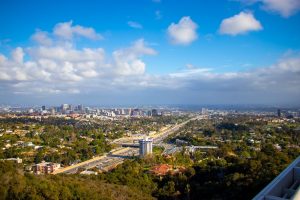 While some may welcome more residents to the state and in their communities others may be more inclined to have space to themselves. If you want a smaller town atmosphere, you will find the fewest people in Greenlee County. Greenlee County has under 10,000 residents but nonetheless, is still seeing the trend of a steadily rising population at 13.81%. There are other counties that have very low populations under 50,000 people, and they include:
La Paz County

Graham County

Santa Cruz County
While Greenlee has the fastest rate of growth out of the small counties with under 50,000 residents, La Paz and Graham Counties are also growing. Only Santa Cruz isn't seeing a rise in population growth but instead actually had a decrease of residents by 1.92%. 
While living in a less dense area does decrease the chance of an Arizona automobile accident, this alone doesn't eliminate the possibility of a collision. Driver error is the factor behind 94% of traffic accidents, which means that the grand majority of accidents could have been prevented. Because driver misjudgments happen so often anytime you hit the road you are at risk for a crash. If you were hit by a negligent driver in Arizona you can pursue having the costs of your damages covered by filing an Arizona personal injury claim. 
Speak with the Arizona Personal Injury Attorneys at ELG Today
There are many steps that must be taken to build a strong and successful personal injury claim in Arizona. If you are unfamiliar with the process, call the Phoenix personal injury attorneys at ELG for answers to your questions and for help managing your claim so you can focus on healing from your injuries. To meet with an experienced, Spanish-speaking, bilingual Arizona serious injury attorney at ELG please call (623) 877-3600. For your convenience and safety, ELG is offering remote intake.